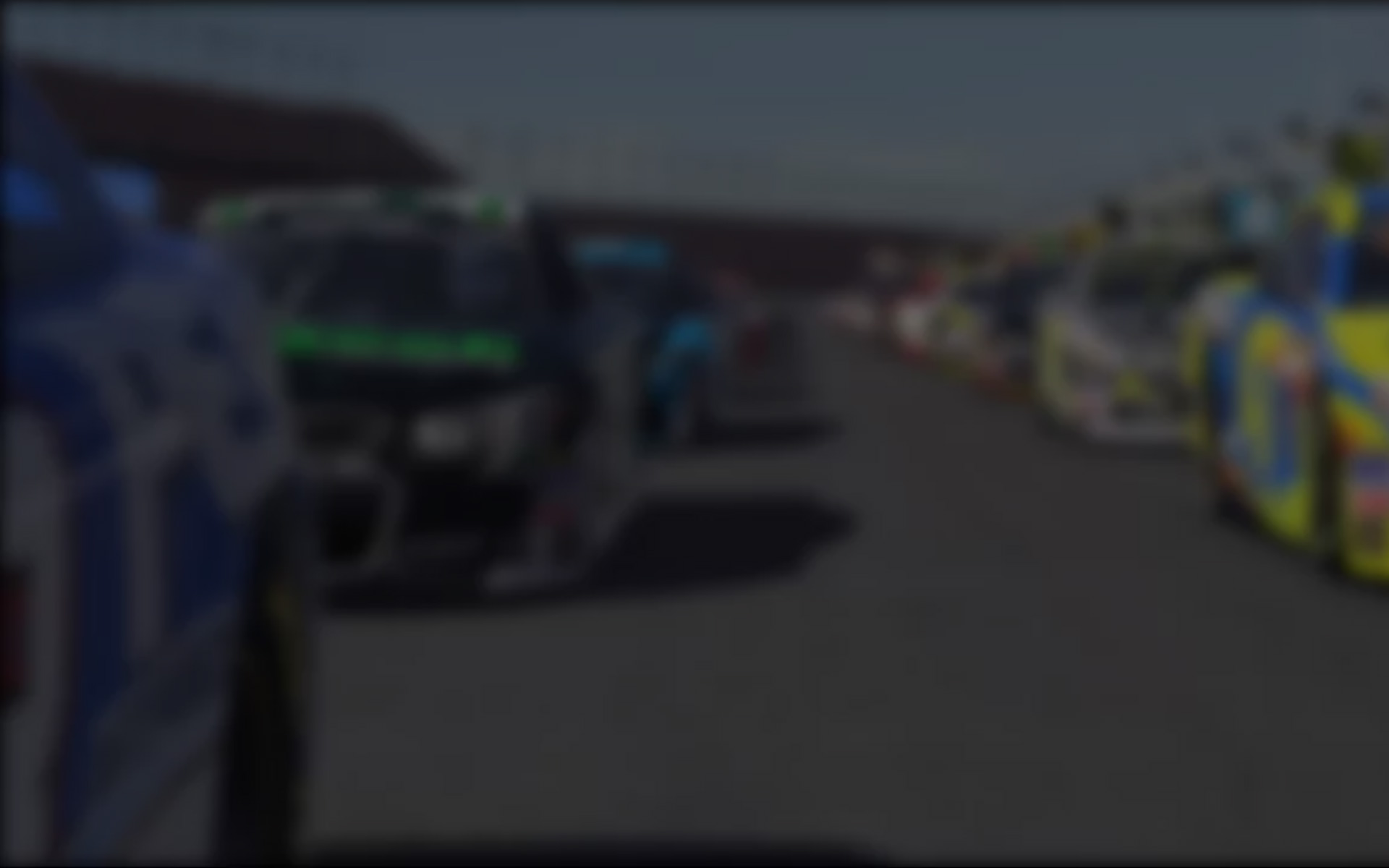 The "Magic Mile" of New Hampshire Motor Speedway was the site for week ten of the twelve week NASCAR iRacing.com Class A Series tour. Much like last week at Martinsville, long straightaways and tricky flat corners would have competitors pulling their hair out to find the fastest way around the intricate track. Not only is it difficult to get alongside the person you are racing, it is even harder to keep your Chevrolet Impala off of his; especially exiting the second turn. With all that being said, some drivers would make it look like a Sunday stroll.
At this point in the season, it is no surprise to anyone to hear the words "Jared Crawford dominates…again." That is the case once again as the Division One points leader tries to wrap-up the overall championship, along with the coveted number one seed into this year's NASCAR iRacing.com Pro Series (NiPS). Crawford led 83 of the 110 laps in this week's top scored race, all the while posting the fastest lap of the race over a tenth faster than anyone else. These 332 points will actually be on the low side in a season that Crawford has averaged a historic 339.5 points per week.
While Crawford tries to run and hide, Pennsylvania's Jason Karlavige tries to hunt him down. Despite having a less than stellar week in New Hampshire, Karlavige still has an outside chance, being only 58 points out with two weeks remaining.
One sim racer just hoping to race his way into the top twelve, which would earn him a seat in the 2012 NiPS, is Richard Dusett. Being a bubble driver, Dusett needs a strong close to the season, and he came up big at the flat one mile. Leading sixteen laps and finishing second in the race won by Crawford, Dusett earned 320 huge points and now sits ninth among Class A licensed drivers in the standings. Defending series champion Kile Gottula, Casey Malone, and Dylan Duval are a few of the other NiPS hopefuls having solid weeks in the northeast.
When the NiCAS heads to the more difficult tracks, weekly statistics tend to slide with people afraid to attack the track. However not so bad this week, with lots of drivers embracing the challenge. A well known sim racer who is fast no matter what car he's in or what track he's at is Dwayne Vincent, and he led the way in starts, wins and top fives. Starting twelve races and earning a top five in ten of them, to go along with three wins, it's a safe bet to say New Hampshire is high on the list of Vincent's favorite tracks. Vincent was the only one of the seven drivers who raced ten or more times to score a win, despite most drivers scoring multiple top five finishes.
Next week it is back to the high speed and high banks, this time in the form of Texas Motor Speedway. TMS is always a favorite among competitors, with speeds topping 205 and the tight confines make it feel even faster. This trip bares even more importance as the season begins to come to a close, and the race for the top twelve heats up. Be sure to check back at inRacingNews.com next week for the full recap.
---
You may also like...
---