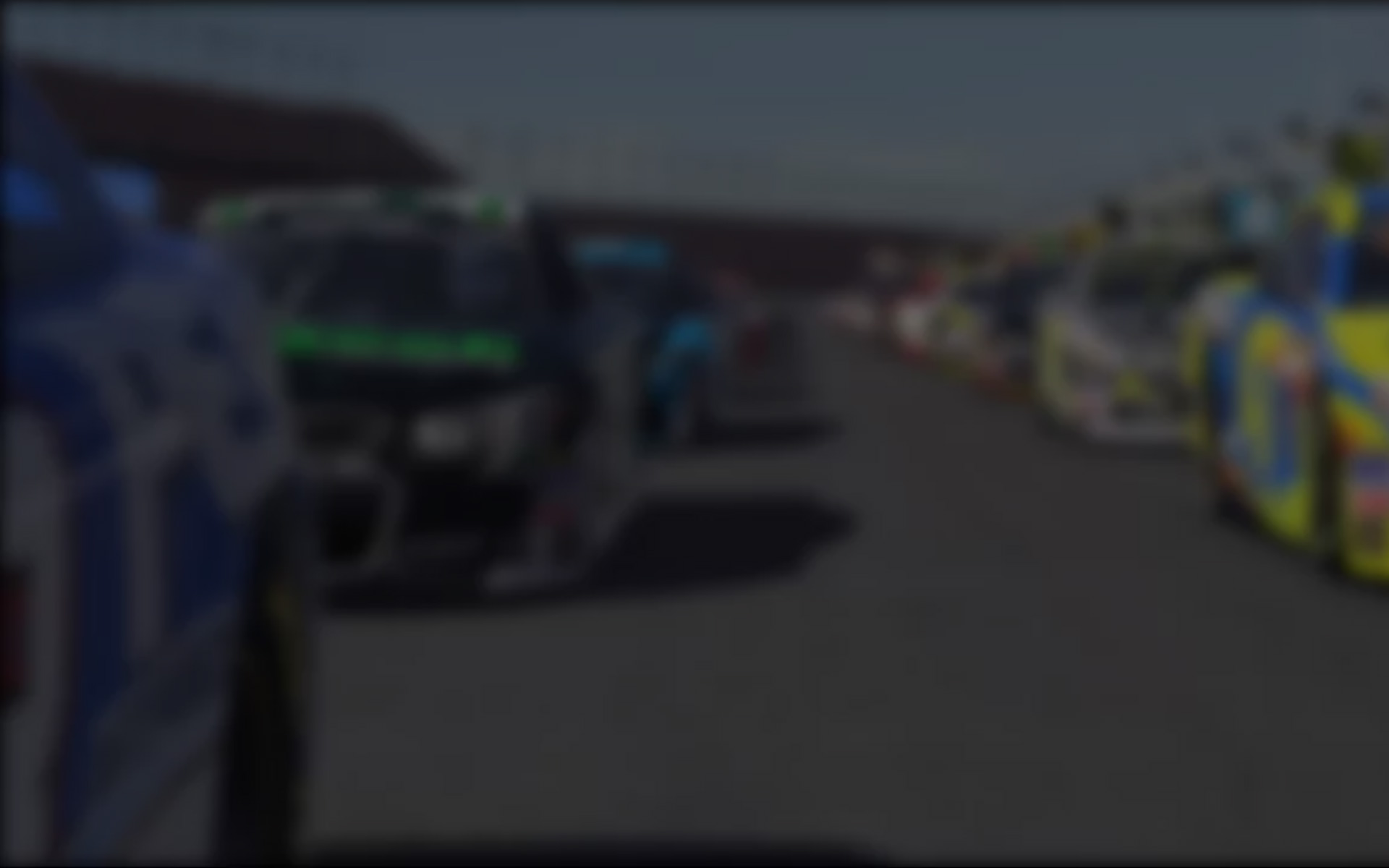 September 26th, 2017 by Evan Posocco
As the NASCAR PEAK Antifreeze Series Powered by iRacing Playoffs pushes on tonight at the Monster Mile, 7 drivers' fates have still yet to be determined as the first ever elimination race is series history dawns upon us.
The lone driver who already knows he will have a shot at the $10,000 grand prize in two weeks' time at Homestead-Miami Speedway is Ray Alfalla. The 3-time, and defending series champions snagged his 3rd win on the season 4 weeks ago at Darlington Raceway, punching a one way guaranteed ticket into the Championship 4. Alfalla missed the series' most recent race at Chicagoland Speedway due to complications from Hurricane Irma, and was subsequently granted a waiver from the rule mandating all playoff competitors compete in all the races in the Round of 8 for a win to count as an automatic bid.
Ryan Luza heads into Dover, DE this evening in second place on the Playoff Grid with a very comfortable, yet not mathematically secured 26-point advantage to the final transfer spot. Luza dominated much of the race two weeks ago from Chicagoland Speedway, however a late race caution and pit strategy call cost him the race. Luza decided to take 4 tires with 12 laps to go, which relegated him back to 4th for the ensuing restart. While he had a competitive, arguable race winning capable car still at that point, an eventual race ending yellow cost him a shot at climbing all the way back to the top of the scoring pilon. A win would have locked Luza into the Championship 4. Barring any catastrophic issues, like a DNS, Luza should be safe into the final round.
Things start to get a lot more uncomfortable as you work your way down the standings towards Logan Clampitt. Clampitt, coming off a 7th place finish 2 weeks ago, enters tonight in 3rd position on the Playoff Grid with an 11-point advantage. Much more uncertain than the likes of Luza, Clampitt's fate is very much up in the air. If someone from below the cut line into tonight's race were to steal a win, Clampitt would find himself in the final transfer spot by only 8 points to Bobby Zalenski who, at the moment, is only in the 4th and final transfer spot by 3 points in his own right. Excluding bonus points, a top 7 result would guarantee Clampitt a spot in the Championship 4, something he has done 6 times this season already.
The easiest target for those trying to claw their way above the top 4 cutoff is rookie Bobby Zalenski. With 2 wins already this season, Zalenski's lackluster 18th place finish in Joliet, IL, after starting the race inside the top 10, has him on the brink, just 3 points clear of a ticket home. His fate is complicated. Not only does Zalenski have to worry about Corey Vincent right behind him in 5th, but if anyone 5th-8th on the Playoff Grid were to take the win tonight, Zalenski would actually be at an 8-point deficit to Logan Clampitt who would then become the final transfer spot on points alone. Zalenski has the best average starting and finishing position out of anybody this year, and would need to finish 9 positions ahead of Logan Clampitt to ensure a spot on the grid in Homestead if someone outside the top 4 were to win their way in. If there is no new race winner tonight, Zalenski needs to stay 4 positions in front of Corey Vincent, and 5 positions in front of Marcus Richardson excluding bonus points.
Corey Vincent is the first driver on the outside looking in, currently sitting 5th position on the Playoff Grid only 3 points out of a spot that would lend him a shot at sim-racing's grandest of titles. Like those above and below him in points, there's a lot of ways in and out tonight at Dover International Speedway. The easiest way in is to take the checkered flag 4 positions in front of Bobby Zalenski, however, Vincent could beat Zalenski by enough positions to pass him in points, but if he does so while finishing a mere 2 positions behind Marcus Richardson, who's only 1 point behind him on the Playoff Grid, he'd still miss the cut. If Richardson, Novak, or Challiner were to win their way in tonight, Vincent would need to beat Logan Clampitt by 12 spots in additional to still beating Zalenski by the aforementioned 4. It's safe to say Vincent's team will have their calculators out throughout the 200-lap affair.
6th on the Playoff Grid is Marcus Richardson, who's in a nearly identical position as Vincent, who holds just a 1-point advantage over him. The cure all to Richardson's nerves is a win this evening, but there's other paths to the Sunshine State too. Despite being in 6th position, Richardson is only 4 points out of a transfer spot. Keeping Corey Vincent behind him by 2, and Bobby Zalenski behind him by 5 positions will do the trick. If Novak or Challiner behind him in points pull off the Hail Mary win, he'd have to eclipse Logan Clampitt by 13 positions, while also keeping Vincent and Zalenski safely behind him by a few spots still. Either way, Richardson is going to need to tap into some of the good fortunes he experienced at Chicagoland last week where he got his first top 5 on the season is he wants his name on the $10,000 check.
The final 2 spots on the Playoff Grid coming into tonight are Zack Novak in 7th position, and Christian Challiner in 8th. Both drivers are headed into the Round of 8 finale more than 30 points behind the 4th and final transfer spot. In the same context that Ryan Luza's 26-point advantage in 2nd hasn't mathematically secured him a spot in the Championship 4, the 30 and 34-point deficits that Novak and Challiner face respectively haven't technically eliminated them from being able to get a spot in on points, but it may as well. Barring an apocalyptic scenario for everyone in front of them in the points, they both need to win to make it to Homestead, something Novak has done this season. Novak and Challiner have the worst average finishing position this year out of all the playoff drivers, and were set at the beginning of the playoffs to be the 2 who could really play the format to their advantage. So far, they've yet to do so. At least one of these two is going home after tonight, and stat sheet would suggest both will.
With so many different "what-if" possibilities into the first ever playoff elimination race in series history, tonight's Dover 200 is going to be a nail-biter start to finish. You can stream the race broadcast live beginning at 8:50pm EDT on RaceSpotTV at iRacing.com/Live and on MRN.com.
---
You may also like...
---