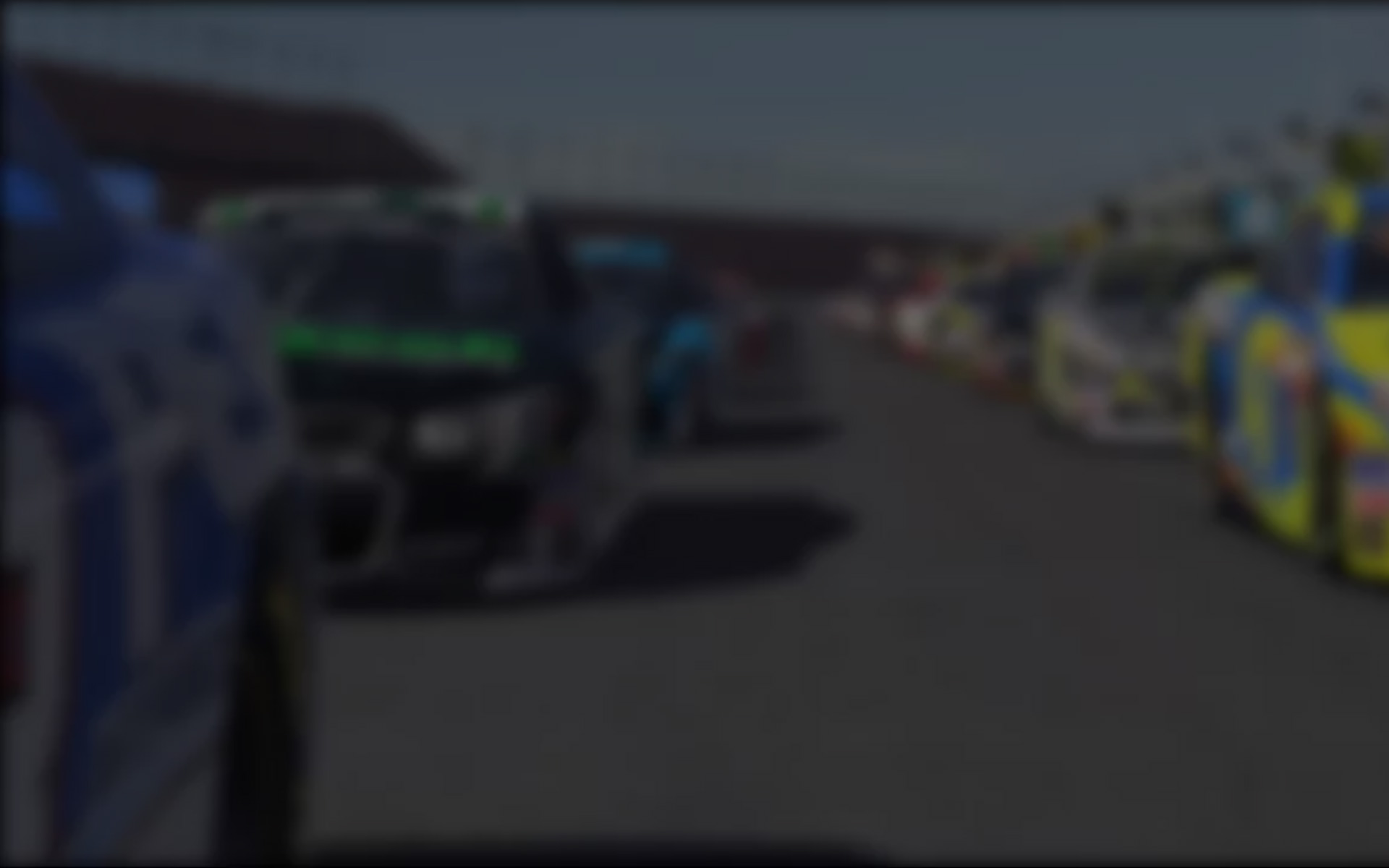 July 20th, 2016 by Corey Davis
For the ITSR Power Series drivers, the trip to Watkins Glen International must feel a bit like spring cleaning: It only happens once per season, and while some dread it as unfamiliar territory, the series' road racing aces see it as a chance to clean house and score a victory.
When the series visited the virtual Watkins Glen circuit last Sunday, defending race winner Corey Davis established himself as the early favorite by taking the pole position with a track record time of 1:09.161. Tim Johnston, winner of three straight Power Series races coming into the Glen, started second, followed by Mike Kelley, David Boden, and Marcus Napier.
Davis led the starting field of 16 sim racers to the green flag, and while he pulled out to an early lead, the online racing was close throughout the field behind him. Johnston held a narrow advantage over Kelley for second place while three-way battles played out for sixth place between Terry McCuin, James Coulibaly, and Marcus Napier, and for ninth place between Scott Simley, John Hensley, and Matt Murphy.
While road races typically run caution-free, this race had an extra wrinkle that helped keep the field bunched up. Before the race, a competition caution was announced for Lap 23, just before the midway point. That opened up the strategy options, as a tank of fuel only lasted about 20 laps and fresh tires could be up to two seconds faster per lap.
Second-place Johnston and fourth-place Boden pitted on Lap 11, splitting the run to the competition caution in half to take advantage of those fresher tires. Davis waited until Lap 16 to make his stop and emerged from the pits in second place, about four seconds ahead of Johnston.
That gave the lead to Kelley and put him on a very different strategy from the rest of the frontrunners. He pitted on Lap 20 at the end of his fuel run, emerging in third place more than 10 seconds behind Johnston. But with the competition caution approaching, that gap didn't matter much, and Kelley ran a conservative pace to preserve his tires.
Before the yellow flag waved, Davis and Johnston made a strategy play of their own, pitting at the end of Lap 22 so they wouldn't need to stop under caution and potentially lose positions to other cars on Kelley's strategy. While that dropped them behind Kelley when the caution came out, it kept them in second and third for the ensuing restart.
Despite having slightly older tires, Kelley had no intentions of giving up the lead when the race went back under green. With Davis on his back bumper and Johnston lurking just two seconds behind, Kelley held the top spot for the next six laps.
When the fuel window opened for the final round of pit stops, Kelley made a late move toward pit road on Lap 32, hoping to surprise his competitors with an early stop and open up some breathing room on fresh tires. But as he slowed in Turn 11, Davis was unaware of his plan and unable to side-step Kelley's slowing car, which resulted in contact that sent Kelley spinning.
That moved Johnston up to second and dropped Kelley back to eighth, changing his strategy from a race for the win to a fight to salvage whatever positions he could.
Sensing an opportunity to solidify his second-place position, Johnston pitted on Lap 37 for fresh tires and enough fuel to finish. Davis stayed out three more laps before hitting pit road, and Boden led one lap before making his final stop for just a splash of fuel. That cycled Davis back to the lead, Boden into second but on worn tires and in the clutches of Johnston, and Kelley in fourth but closing on the two cars ahead.
As the laps wound down, Johnston and Kelley both got past Boden, but neither could close the gap to Davis, who crossed the finish line with a 14-second lead to score his fifth Watkins Glen win out of six starts at the circuit. It also marked Davis's 18th career Power Series win, which moved him ahead of Toby Jenkins into sole possession of second place on the series' all-time wins list.
Johnston took the checkered flag in second with a three-second gap over Kelley, while Boden came home fourth and Napier was fifth. Although Johnston couldn't extend his win streak to four races, he still earned a solid points haul and closed to within one point of championship leader Scott Simley, who finished seventh at The Glen.
The championship fight next heads to the track where the title was won last season: the legendary Indianapolis Motor Speedway. Johnston had the car to beat in the season 11 finale, and given his strength on the ovals so far this season, it's no stretch to think he could begin another win streak at The Brickyard.
---
You may also like...
---