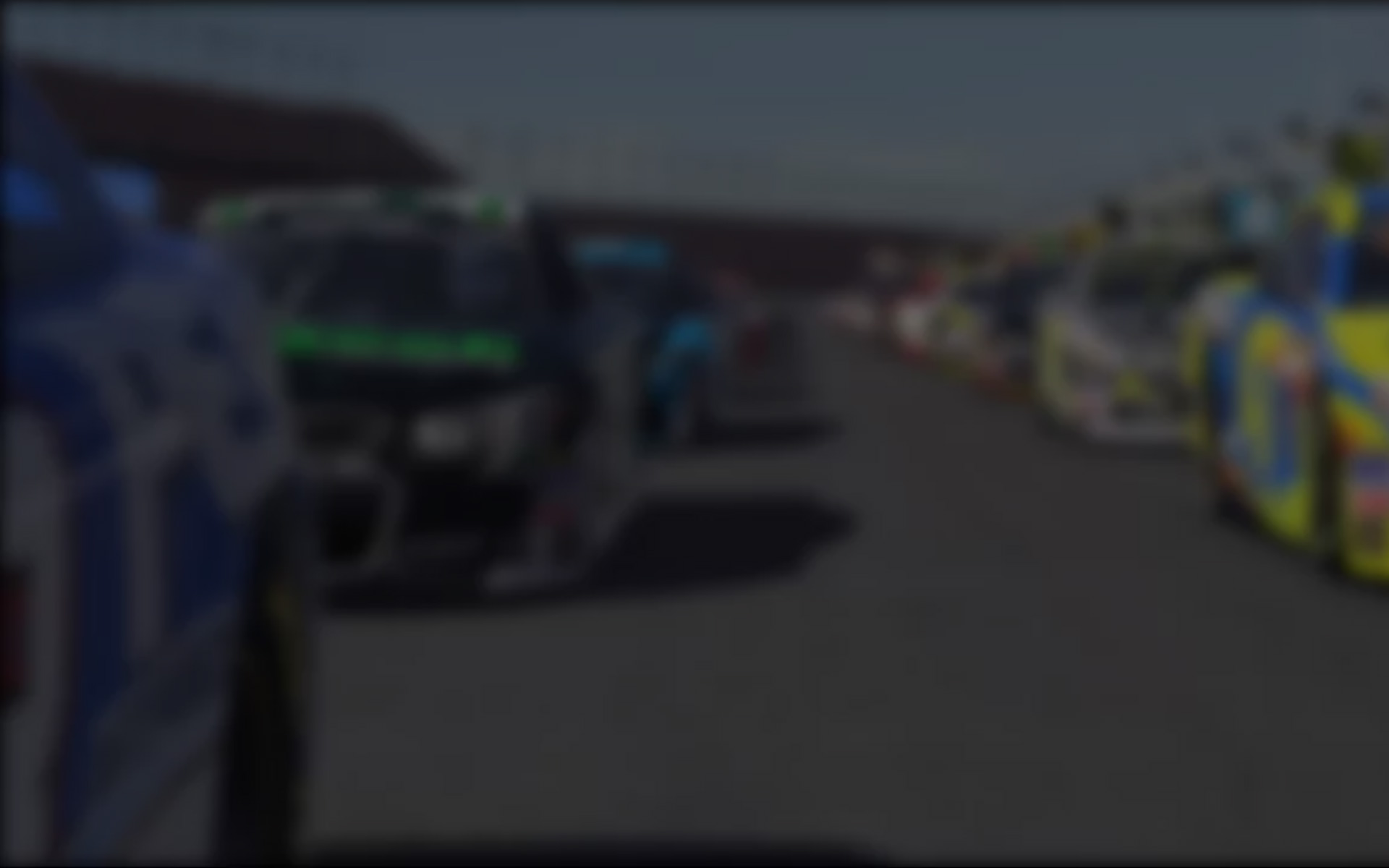 (The following in an excerpt from a Circle Track magazine article on Ty Majeski and the role iRacing has played — and continues to play — in his career.  Click here to read the complete story – Ed)
Aspiring superstar racers perked up when they heard the news of Denny Hamlin in 2006. Hamlin credited a win in his first visit to Pocono to online gaming, and a feeling of familiarity with the triangular track before ever touching the surface. Suddenly anyone with a computer and dreams of NASCAR hit the scene.
In the years that have passed the technology has become more defined, and simulation racing has become as real as it has ever been. It's so real, in fact, a pass through the list of sim account holders may look like the starting grid for Bristol. Many top level drivers take the time to hone their skills and get a feel for the facility beforehand.
Not surprisingly, iRacing, which has surpassed other competitors as the top sim program with nearly 60,000 members worldwide, felt a need and a want to capitalize. However, they chose not to stop with the major circuits of NASCAR and road racing. Over the past several years iRacing has been adding more notable short track facilities. They also have added the most popular short track classes. The ovals Lucas Oil Raceway, Oxford Plain, Irwindale, South Boston, and many others leave a hearty menu for short track race fans to choose from when simulating a run in a Legend, Super Stock, or Late Model.
With the addition of local tracks and local divisions came a wave of short track racers to the iRacing website. Just as the top-level drivers have done, the racers took the opportunity to practice and sharpen up from the comfort their own homes. In many cases drivers have become regular competitors at tracks hundreds of miles away through simulation.
One driver who decided to take advantage of the offerings of iRacing is Ty Majeski. Over the past three seasons the 20-year-old University of Wisconsin student has become a breakout star in short track racing. Last season he captured the coveted ARCA Midwest Tour Championship as a rookie. This season he holds the points lead in both the Midwest Tour and TUNDRA Super Late Model Series.
Read more: http://www.hotrod.com/how-to/additional-how-to/1507-short-track-simulation/#ixzz3fJOvC0AY
---
You may also like...
---