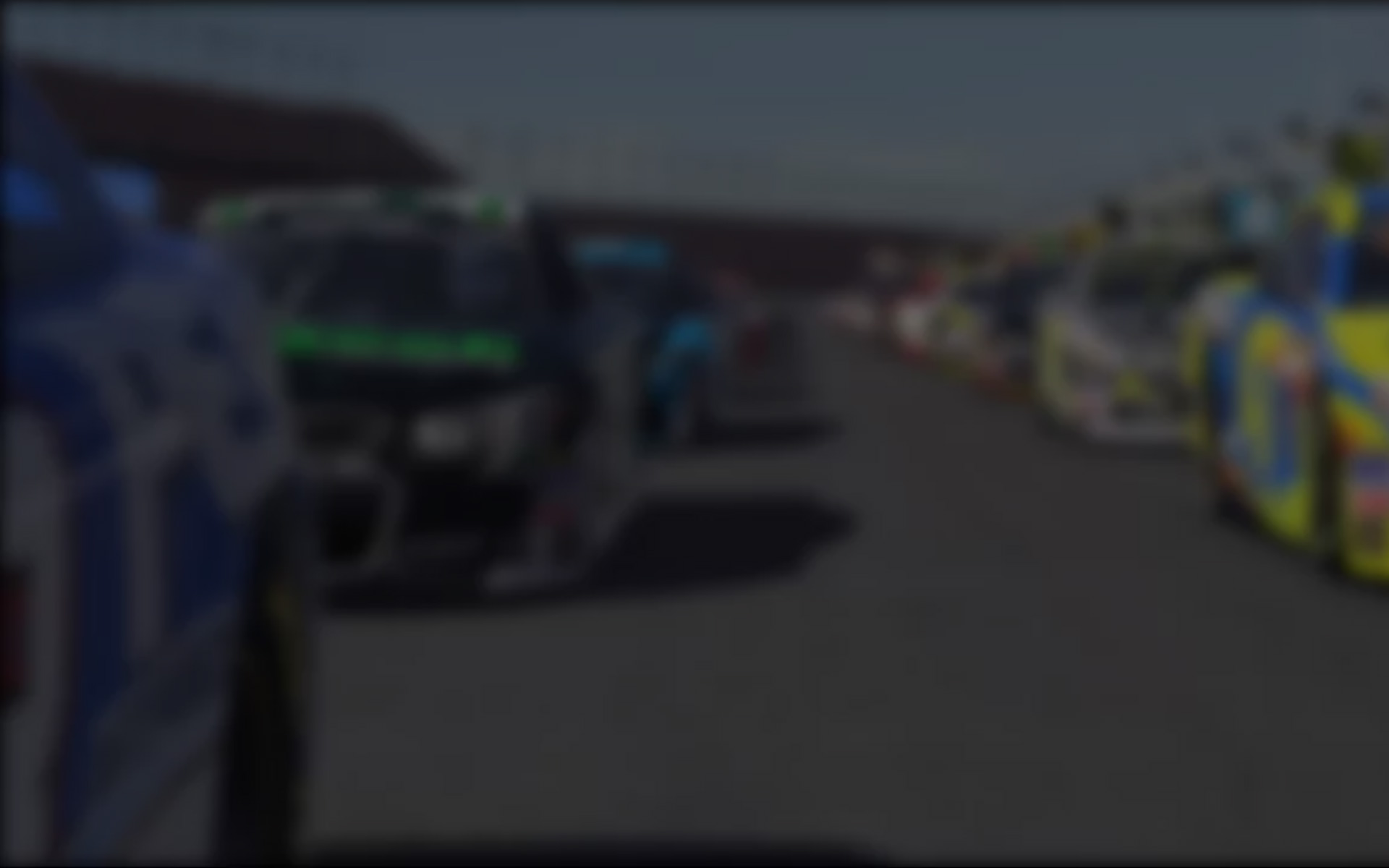 All News: service news
---
February 3rd, 2011 by DavidP
NVIDIA, the world leader in high performance graphics cards, is partnering with iRacing.com, the world leader in motorsport simulation.  As a result of the partnership, all of iRacing's Mazda MX-5 cars will sport NVIDIA logos for the next 24 weeks of online racing competition.  The overall points champion of the next six NVIDIA Cup seasons (each four weeks in length) will receive a great NVIDIA prize ranging from NVIDIA GeForce GTX 580 and GTX 570 graphics cards to NVIDIA 3-D glasses or an ASUS 3D monitor. Learn more about the prizes and NVIDIA's cutting-edge 3D technology at www.nvidia.com/object/geforce_family.html But wait, there's more! Any iRacer running the NVIDIA logo as their primary logo on any car in a minimum of 20 official races is automatically entered in a random drawing to win a great NVIDIA prize pack.  This package will include an NVIDIA GTX 580 graphics card, an ASUS 3D monitor and a 3D glasses kit.  The prize pack will be awarded at the end of iRacing's twelve-long 2011 Season One and again at the end of 2011 Season Two. Welcome NVIDIA and good luck to every iRacer!
November 24th, 2010 by DavidP
Black Friday comes to iRacing this week. The day after the Thanksgiving holiday is the biggest shopping day of the year, when shoppers all over America line-up in the wee small hours of the morning to take advantage of all those great one day sales.
October 18th, 2010 by DavidP
iRacing.com held its first open house on Friday, October 15 and, if the enthusiasm and good times generated by the event are any indication, it won't be the last time the Bedford, MA-based online racing service opens its doors to its membership.  The event attracted more than fifty members and, while most of the attendees hailed from in and around the Northeast, several members made longer treks to the home of iRacing.
October 5th, 2010 by DavidP
iRacing.com has added Dover International Speedway to its ever growing catalogue of race tracks.  Known as The Monster Mile, Dover is a real beast of a race track, exactly one mile in length and featuring 24 degree banked turns – not to mention a 46 foot tall, muscle-bound, statue outside the gates named "Miles the Monster."  One of only two tracks on the NASCAR Sprint Cup circuit paved with concrete, Dover has been a fixture on the NASCAR schedule since 1969 with a list of winners that reads like a Who's Who of NASCAR including Bobby Allison and Richard Petty, who each won seven times at Dover. Dover is also unique in that the track is part of a larger sports and entertainment complex that includes a hotel, gaming casino and harness racing track.  But it's the mechanical ponies – as in the 750+ horsepower NASCAR Sprint Cup machines and their sibling Nationwide and Camping World Truck Series racers – that grab the attention of motorsports fans twice a year.  Up to 135,000 people from the Mid-Atlantic and beyond flock to the track for two big NASCAR weekends in the Spring and Fall.  Now, thanks to iRacing's three dimensional laser-scanning technology, its members can also enjoy racing on the Monster Mile
September 17th, 2010 by DavidP
If you ever envy motoring journalists who get to drive exotic machinery before it becomes available to the wealthy businessman and footballers (let alone the fact that most of us won't ever get to drive them), then at least we can console ourselves with the knowledge that a virtual Grand Prix car costs the same as a virtual VW Jetta! Of course if you are an inRacingNews journalist then you just might get to drive the upcoming Williams FW31 before it is made available to the membership.
September 17th, 2010 by DavidP
iRacing continued its Japanese expansion with today's announcement that Twin Ring Motegi, Suzuka Circuit and Tsukuba Circuit will join Okayama International Circuit on its growing list of global racing facilities.  In addition, iRacing will also be augmenting its line-up of virtual race cars with the Mazda Roadster and MX-5 Cup racing cars.  The announcement was made by iRacing president, Tony Gardner, in conjunction with this weekend's running of the Japan 300 IZOD IndyCar Series race at Twin Ring Motegi. "When we announced last spring that Okayama was joining iRacing, we promised there would be more tracks and cars of particular interest to our Japanese members," Gardner said.  "Now we're pleased to announce that our members in Japan, and elsewhere in the world, will be able to compete themselves with other drivers in Japan and elsewhere in the world on exact virtual versions of the tracks that are home to Japan's two most important races, this weekend's Japan 300 and next month's Japanese Grand Prix, in precise digital versions of the Dallara Indy car and AT&T Williams FW31 grand prix car.  Tsukuba Circuit is popular with Japanese drivers, who enjoy its demanding technical nature, and we believe our members world-wide will enjoy driving on our virtual version." According to Gardner, the AT&T Williams FW31 and the Mazdas will be available to iRacing members later this fall, and the four Japanese tracks will be available during the course of the next year.  Laser scanning of all four tracks and related data gathering will begin in November. The four new race tracks cover the gamut of motorsports activities in Japan.  Twin Ring Motegi boasts a 1.5 mile, egg-shaped oval, together with a state-of-the-art road course facility including a 12 turn, 2.9 mile circuit as well as two smaller club tracks.  Suzuka Circuit features a unique cross-over design in its signature 17 turn 3.6 mile circuit and, like Twin Ring Motegi, several shorter configurations.  Tsukuba Circuit is a short, but testing road course packing everything from fast, sweeping turns to hairpins and medium speed corners into its 1.2 mile layout while Okayama International Circuit (which hosted two Pacific Grand Prix Formula One races in the 1990s) mixes a series of flowing corners and straightaways with a technical infield section over the course of 2.3 miles.
June 18th, 2010 by DavidP
Christmas is coming early for iRacers, whether they've been naughty or nice. iRacing.com is adding a sleigh-load of free cars and tracks  to its base package of online racing in the weeks and months ahead.  You read that right — Free! Rookie or veteran, iRacers will be able to take advantage of the enhanced base package beginning in early July with the release of legendary Thompson International Speedway, the high-banked Connecticut bull ring that has been synonymous with New England motorsports for more than half a century
May 5th, 2010 by DavidP
The 15 iRacing.com-powered NASCAR stock car simulators proved to be a popular attraction yesterday during a media preview of the NASCAR Hall of Fame in Charlotte, North Carolina.   More than 100 journalists took the opportunity to take some virtual laps of Charlotte Motor Speedway in one of the seven two-seat NASCAR stock car replicas, along with a 15th simulator in an ADA stock car.  In addition, journalists were able to run sample qualifying sessions with a separate group of more basic online racing simulators. Journalists line-up to sample the iRacing simulators at the NASCAR Hall of Fame
March 12th, 2010 by DavidP
Great Grandson of NASCAR Founder Bill France Will Carry iRacing.com Flag in 2010; First Race Tonight His racing roots go back three generations, and now 18-year-old Ben Kennedy is making his own mark in the sport that's virtually synonymous with his grandfather and great-grandfather's name – France.  Kennedy, the great-grandson of NASCAR founder Bill France, Sr. and son of International Speedway Corporation CEO Lesa France Kennedy, is already a champion in the Pro-Truck class at Orlando Speed World and New Smyrna Speedway.  The 18-year-old high school senior's next step up the motorsport ladder, aboard a Chevrolet Impala SS super late model fielded by Mark Martin Racing, will be sponsored by iRacing.com, the world's premier online racing simulation service.  Kennedy's first race in iRacing.com livery is scheduled for this evening at Orlando Speed World.  Saturday he'll compete at New Smyrna Speedway. The announcement was made by Tony Gardner, iRacing.com's president and Benny Ertel, business manager for Mark Martin Performance.
March 5th, 2010 by DavidP
Virtual Version of Historic European Circuit Open to Online Racers World-Wide Circuit Park Zandvoort, one of Europe's most historic motorsports venues, is now available to online racers around the world through iRacing.com's internet-based virtual-racing service.  iRacing's first offering on the European continent is a millimeter-precise rendering of the undulating Dutch seaside circuit, from the famed Tarzanbocht hairpin to the daunting Scheivlak curve and the Arie Luyendijkbocht honoring the two-time Indy 500 winner who cut his racing teeth at Zandvoort. "Circuit Park Zandvoort is one of Europe's most iconic race tracks," says Divina Galica, iRacing's director of partner relations and former Formula One driver. "There's some great history at Zandvoort, with new history being made every year with the Formula 3 Masters and DTM events, together with a full schedule of national and club events