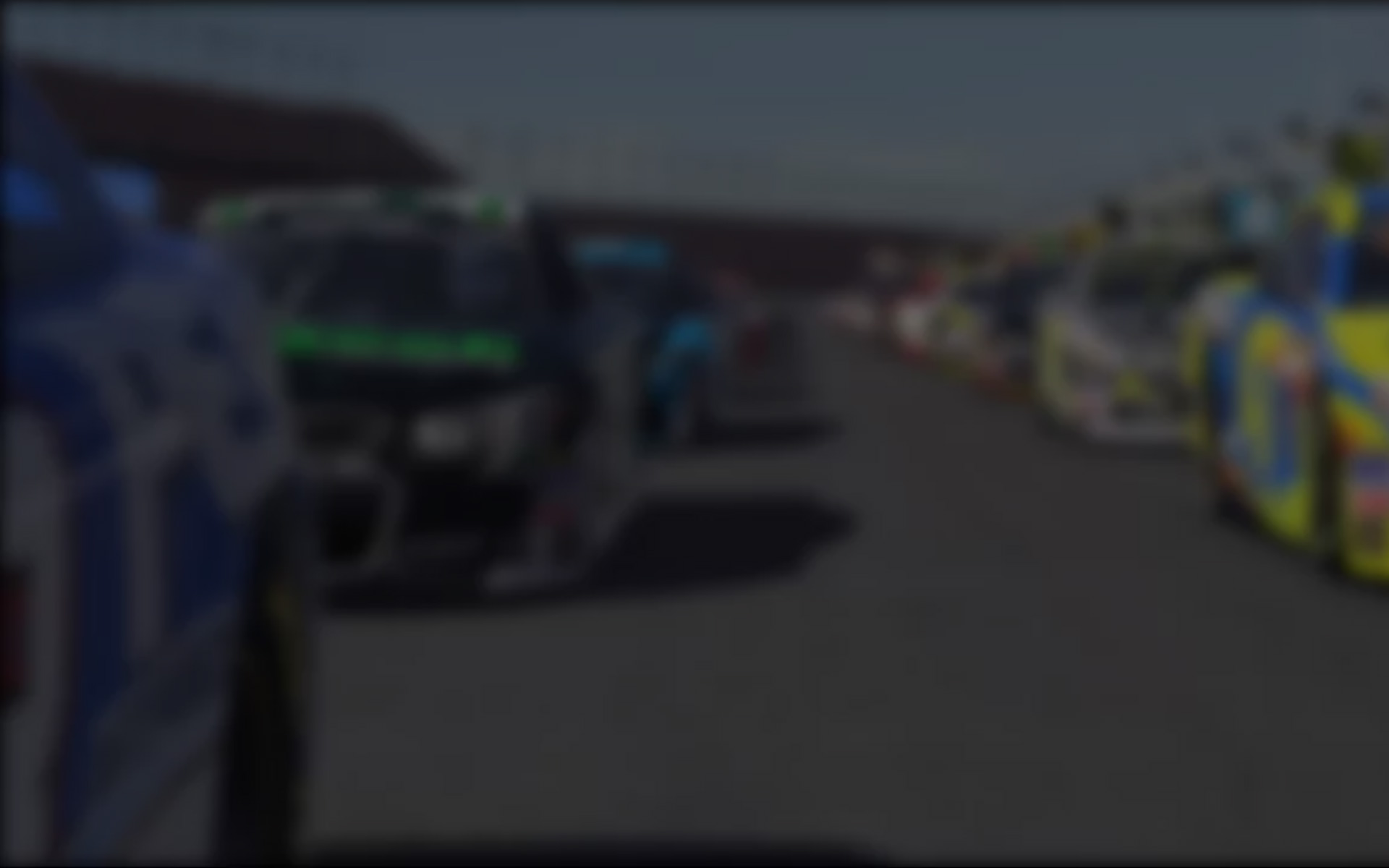 Weeks 7 and 8 of the iRacing.com Prototype and GT Challenge were spent in Florida, as sim-racers started the second half of their season at two of the most historic venues for road and oval racing in the USA.  The sunshine state is no stranger to multiclass endurance racing, as it hosts a pair famous races – the Daytona 24 hours in January, and the 12 hours of Sebring in March.
While Le Mans Prototypes have been a feature at Sebring for many years in the American Le Mans Series, they have never run at Daytona due to the 24 hour race being part of the Grand-Am series. Fortunately the virtual world allows us to put together this car and track combination, with the GT1 and GT2 cars also taking to the Speedway's high banks under the lights for the first time.  Week 7's 70 minute open setup races would prove useful to those driving taking part in the 120 minutes of Sebring World Tour event, with Daytona hosting the standard 60 minute length events.
iRacing's points system sees drivers count only their best eight weeks from the 12 week season, allowing sim racers to drop their four worst results – allowing for missing a week's racing, or scoring poorly.  So while some drivers may seemingly be out of contention at the season's two-thirds mark, scoring good points in the last few weeks could bring them back into play.
Roderic Kreunen continues to lead the HPD ARX-01c class standings, managing to double his lead over Rocco Barone to 77 points after leaving Florida. It was an up and down two weeks for Barone; his only race at Sebring brought him a 9th place finish – due to damage suffered from glancing the barriers after a misjudged pass on a Corvette at Sunset Bend. However he made up for it under the lights at Daytona, securing a 208 point win, and will be looking to continue that form to erase a couple of low scores from his points total.  Opposite was Kreunen, top scoring at Sebring and only taking a best finish of 6th from Daytona, with Paul Ilbrink rounding out the top three.
The only class to see a change at the top of the standings was the HPD fixed setup series, Barone returning to the lead courtesy of top scoring each week – the only defeat from four races coming at the hands of Tomas Klopp at Daytona, by just 0.009s!  Previous leader Zaahir Essa was absent at Daytona, allowing Teemu Iivonen – just 18 points behind Barone – and Kreunen to move back into the top three.  Raymond Mooney will be looking for big points from the remaining weeks if he is to challenge the leaders, as he did not race at Sebring and ended his only race at Daytona in 13th after being rear-ended on the first lap.
Proving his defeat in the "hot split" at Laguna Seca was just a blip, Kay Kaschube bounced back to take a pair of open setup wins at Sebring and Daytona, bringing his total to six from the eight "hot split" races in the season so far.  New team mate Marc de Loose was his closest competitor at Sebring, keeping the German honest until the end of the 70 minutes. However, with a strong field entering the "hot split" at Daytona, de Loose's iRating would relegate him to the second split, all but ending his title hopes as he now sits almost 400 points behind Kaschube.  Fernando Bento – 3rd in the championship – and his ABRacing team mate João Cardoso rounded-out the podium in the Daytona "hot split".
Ief Vangenechten continued to stretch his lead in the fixed series as his rivals faltered, winning the Daytona "hot split" to take his lead to almost 350 points.  Michael Booth moved up to second, now ahead of James Blewitt, as some contenders such as David Jensen and Joni Hagner have not yet completed their full quota of eight point-scoring weeks.
In the Ford GT open series, Niek Versteege managed to bring the gap to Kimmo Suominen down to just 30 points, thanks to top scoring at Daytona.  Suominen took the spoils in the Sebring "hot split," but was unable to match Versteege's points haul in Week 8.  Daniel Kirsten followed up his third place at Sebring by taking the Daytona "hot split" win, while Jasper Groeneweg moved up to third in the standings.
Suominen's lead is more comfortable in the fixed series, however Versteege was absent from Daytona and will be looking to reduce the margin once drop scores come into effect. Anthony Vranic rounds out the top three, with Yoeri Gijsen and Koen Geeraerts taking the "hot split" honours at Sebring and Daytona respectively.
Weeks 9 and 10 see the sim-racers pay their final visits to circuits outside of North America, first to the wide expanses of Silverstone's Grand Prix layout, before making the only trip of the season Down Under to Phillip Island in Australia.
---
You may also like...
---