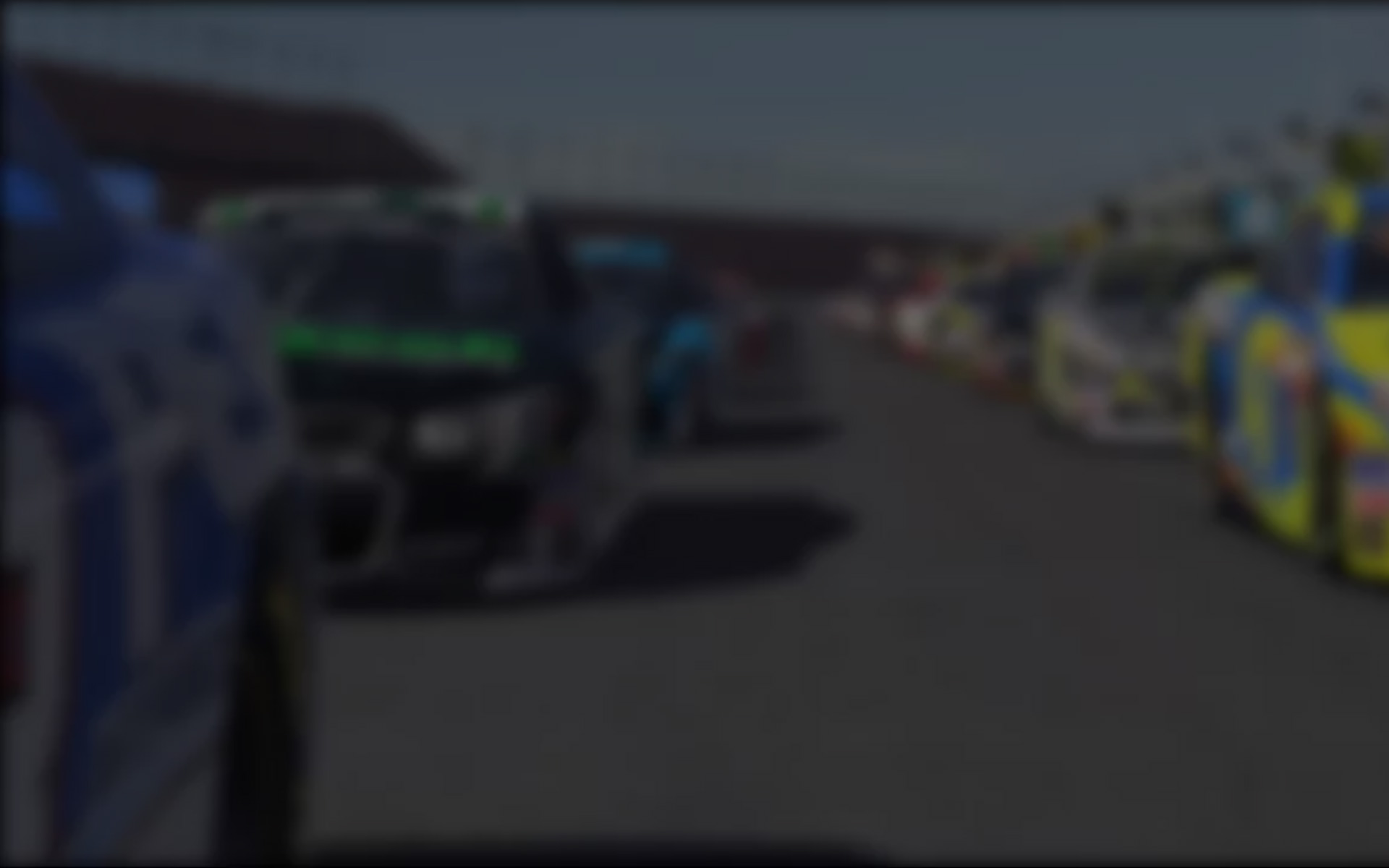 July 22nd, 2016 by Matt Holden
Six years ago I began writing a setup guide.  There are tons of these things that exist around the internet for any racing sim you can imagine.  In the past, they were quite good for what they were to be used for, but when iRacing showed up in 2008 with a radically new approach to the garage, some of the shortcomings of these guides became apparent.  Most racing simulation garages are static, and changing one option doesn't directly affect anything else on the car. When I pulled up the garage for my Rookie Legend car way back in the first weeks of iRacing's public release, I realized we were dealing with a whole new animal.  The car could move in the garage, and one change could affect every other thing on the car.
Guides made for NR2003 could be packed full of information, but could lead you down a road that would get you really messed up in the iRacing garage.  In August of 2010 I was a sophomore in college, studying Mechanical Engineering here in Charlotte, North Carolina. I had also just finished my first season of real-world racing experience as a technical inspector and track official for US Legend Cars International.  After sim racing for five years, I had finally gotten my hands dirty working on real cars, and realized that something was missing from the then-current state of sim racing.  There needed to be a setup guide that explained not just what each component did, but what it was, how it worked, and how it affects other parts of the car.
After two months, I posted it on the iRacing forums in September of 2010.  Since then, iRacing has updated the garages quite a lot, to the point where my old guide doesn't really hold up anymore.  I've had countless messages asking when I was going to rewrite it for the new garages, new cars, and new physics, and I've never had an answer.  A couple of years ago, I spoke to Cale Gale, the "Gale" in Gale Force Racing, and talked about rewriting the guide after the Gen 6 NASCAR cars were released.  The first outline would have produced no less than 67 pages, so we scrapped it.  There's so much information, and so many minute details that make race cars work, that it's difficult to not write a novel when it comes to this stuff.
Since writing the first guide, I've left US Legends to focus on furthering my career.  The five years in Legends Racing taught me more than I ever expected to learn at little short tracks with little cars, and looking back through the old guide makes me laugh at how much detail is lacking from that guide.  There are things we know today about chassis setup that would have seemed alien at the time, and I'm sure there will be things in 2020 that would make us ask "…what?"  That is how motorsport works, on all levels.  Even in things like Legend cars, which you expect to be cheap and easy to be competitive with, can be engineering way beyond what the designers expected.  I'll never forget standing on pit road at Charlotte Motor Speedway and watching a car enter Turn 3 on the quarter mile, seeing the front springs bind perfectly and realizing the scale of engineering in motorsports.  The same kind of evolution occurs in sim racing, whether by software updates or someone with a wild imagination.
Fortunately, iRacing gave me the green light to finally update what has been sitting dormant for six years.  Through a series of articles here on SimRacing News, I'll go over the entire garage just like I did with the first guide, as well as stuff that isn't in the garage page, but will have a direct impact on chassis setup in the sim. While I'll focus mainly on stock cars and the tin-tops, I hope to also touch on things that are present in the more exotic racing cars.
I will not sugarcoat this, and I believe it's necessary to say this at the start:  I will not "dumb down" anything in any of these articles. We're dealing with a simulation of real-real world physics, not simply a video game.  While there are tiny areas of the simulation physics that can be broken beyond the real world limit, and some that can't be pushed to the real world limit, it is an extremely accurate representation of real world physics.  Like real world physics, almost nothing is cut-and-dry in the simulation.  Some things work this way under one set of circumstances while the same thing may do something different in other circumstances.
I will rarely, if ever, say a component will do this if you adjust this.  That's not how vehicle dynamics works, and that's exactly what we're dealing with.  While things like setup matrices are a great help for sim racers who are learning the effects of an adjustment, they're becoming more and more obsolete as simulations become more and more advanced.  Few adjustments in the real world produce the same effects with 100% consistency, and the iRacing sim reflects that.   Of course I'll explain what happens after you make certain changes to a car, but understanding what that adjustment is actually doing, and how it's doing what it does, is key to really understanding how to set up a race car.
I'll structure all this in the best way I can think of, in the most efficient way to help everyone learn as quickly as possible.  Not every article will be about an adjustment, and instead will cover the reason behind the adjustment (bumpstops, for instance) or something that's going on that needs to be understood (downforce vs. sideforce).  The first few articles will cover basic ideas about what you'll be looking to accomplish, what's happening with the race car, and the simple ideas behind everything.  Before we talk about springs, we must understand what the Center of Mass is. Before shocks, we need to look at jacking forces.  Before the track bar, we have to know what a roll center is and how it affects the car.
This stuff is confusing, and for many people seems like too much to figure out.  "I need an engineering degree to set these things up!" is something I see a lot on the forums, and it couldn't be farther from the truth.  You'd need an engineering degree to design the car, yes, but building the car and diagnosing issues with it just requires time, patience, and a little bit of effort.  I'm always willing to help anyone who wants to learn, and the best learners are the ones with questions.  So if you read something and don't understand it, feel free to send me a message: I'll help out as best I can.
There is a lot to go over, and I don't know how many articles it will actually take to get from one end of the cars to the other.  The outline we wrote for 67 pages was a while ago, and the physics and garage have changed a lot from that time.  I'll cover all the adjustments, but if there's a principle or specific method that needs to be addressed, we'll go over that too.  Hopefully those who are looking to learn this stuff, and really learn it, will get a lot out of this series.  I can't wait to get started, so check back next week for the first of many articles.  Class is in session, let's get to it!
---
You may also like...
---