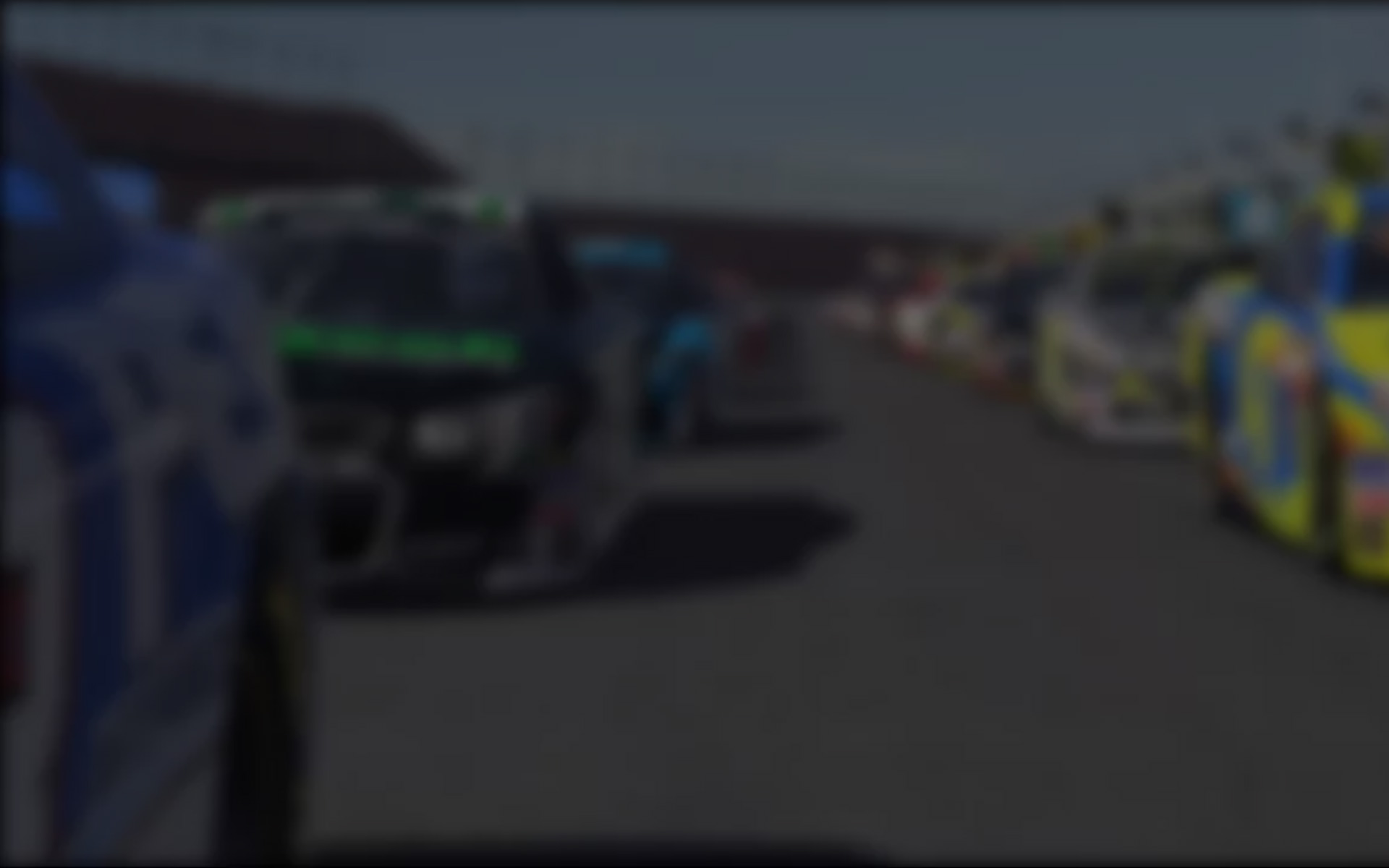 Daytona International Speedway plays host to some of the most competitive online racing every season. Season Three figured to be no different, especially with the launch of a new type of racing: fixed setups.  The NASCAR iRacing Class B Fixed Series debuted last week at Daytona and, with every sim racer running identical equipment in their virtual race car, everyone was racing on the same playing field.  Fixed setups are the ultimate test of who can adapt to a static setup the best and drive it better than his or her competitors.  With the new build at the beginning of the season, drivers very quickly had to adapt to the fixed setup that FIRST presented to the B Car Series fixed drivers.
Those doing double duty in the B Open and B Fixed series faced the added challenge of  going back and forth between the two and continuously re-adapting themselves and (in the case of the Open series) their cars to their respective setup. Each discipline had their fair share of cautions early on in the races, however once drivers got used to their setups, the races seemed to be clean and exciting on the two and a half mile mecca of restrictor plate racing.
In the NASCAR iRacing Class B Fixed Series, Ray Alfalla had an impressive start to his season by capitalizing on two wins in his two starts. Alfalla's best race locked him in with 278 points for the start of the season, thanks to a star-studded grid that resulted in the highest strength of field out of the whole week: 4453. Despite a caution early-on in the race, Alfalla lead all 30 laps en route to his debut in the newly-formed series.  The top six cars all finished within two tenths of a second of each other, with Jesse Atchison second ahead of Jon Adams, Tyler Hudson, Robert Hackel and Dustin McGrew.
Alfalla's haul give him an 18 point cushion over second place driver Theo Olson. Olson was able to win his race, but its SoF was not up to par with Alfalla's.  Kenny Humpe, Hudson, and Mitchell Hunt round out the top five, all within 41 points of Alfalla's leading total.
Byron Daley, a pro series driver who sits in 22nd overall for the week with a solid top five finish, offered these thoughts on the Class B Fixed Series and the action on the track:
"I mainly started from the back. It was pretty exciting but some people still struggled with the car and the setup.
Hopefully, as time goes on the races will get better. I think the fixed setup series will be a success."
However, in the open discipline, where drivers are capable of making their own setups to cater their driving style, some familiar faces as well as new ones stacked the top of the leaderboard. The NASCAR iRacing Class B Series open setup races were twice as long as their fixed series counterparts, running 60 laps compared to 30. Attrition as well as pit strategy were key elements drivers had to be aware of if they wanted to win the race. Of course, as ever, you also had to dodge the "Big One." Some drivers were very quick on their feet, others were not so lucky — and took a huge hit on their safety rating and iRating as a result.
Rounding out Week One, there is already a tie for the overall standings. Marty Arnett and Jon Adams maximized their week of racing with 197 points, albeit in very different fashions. Arnett was lucky to be in a high SoF race, thus his third place finish was good enough to match Adams who won his race outright.
With Arnett and Adams tied at 197, the three remaining spots overall in the top five consist of Jesse Atchison, Joe Quinn, and Mitchell Hunt, who owns the unique position of being in fifth place in both the Fixed and Open series.
The restrictor plate action of Week One will be replaced by some road course competition as both NASCAR iRacing B Car Series head to Watkins Glen for Week Two. The road course should be a great way for drivers to unwind after an exciting yet treacherous week in Daytona.  However, some road course drivers will be lurking in the background, no doubt with designs on capitalizing early on gaining some valuable points for the championship.
---
You may also like...
---