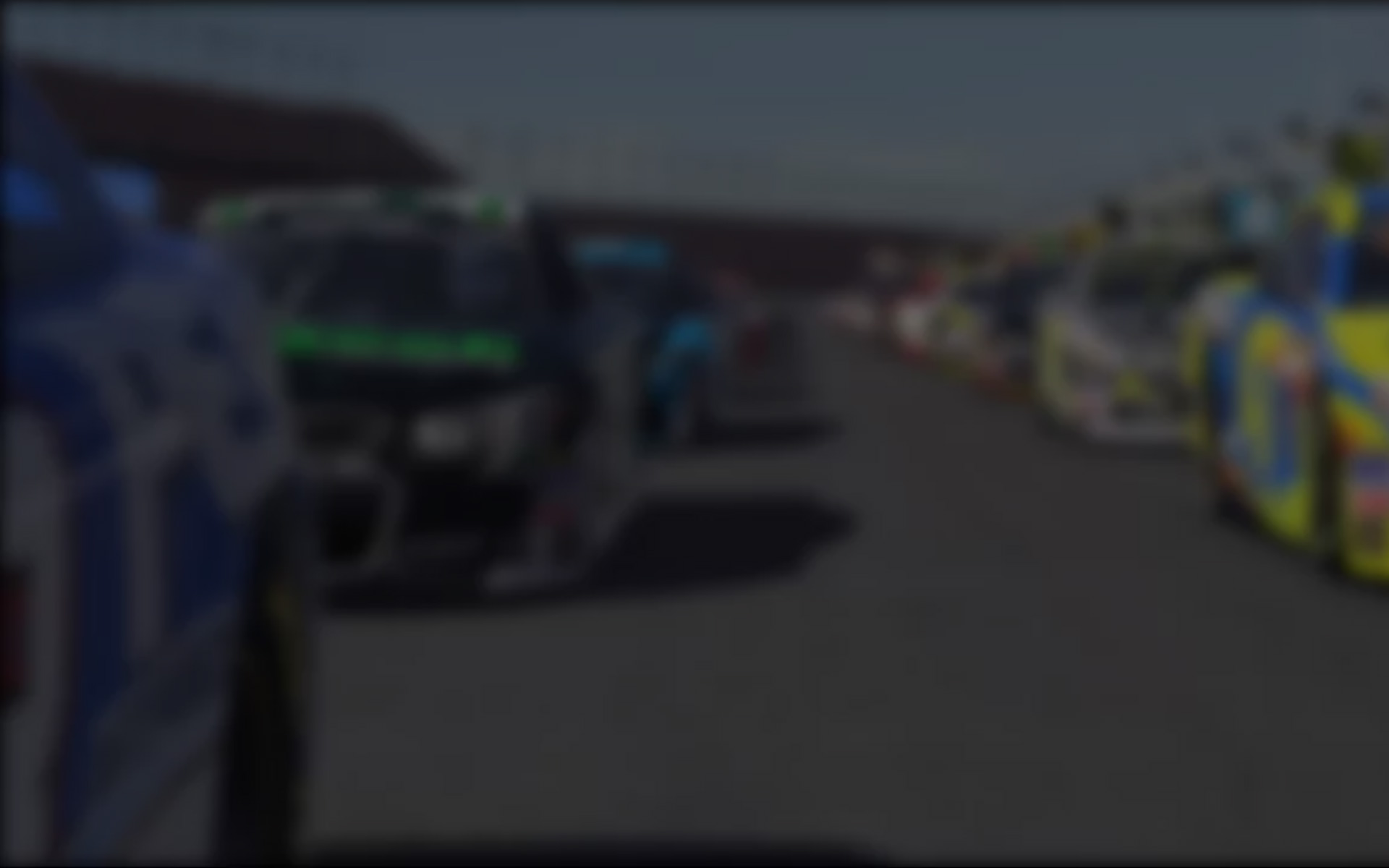 Texas Motor Speedway hosted a thrilling NiSWC race last week, but the NASCAR iRacing Pro Series drivers proved they could put on a show as in the Lone Star state as well. Finally getting back to cookie-cutter tracks after a long layoff was a welcome prospect for most of the online racers.
Steve Sheehan overcame his shaky internet connection to capture his second Pro Series win of the season. Sheehan has been plagued with a flakey connection his entire sim racing career, but it held up long enough for him to be the top point-getter of the week at TMS.
"Really clean race, and I stayed connected, always good!" Sheehan said. "It would've been sweet to go green all the way. It looked like (John) Gorlinsky and Nolan (Scott) were real stout, I was sweatin' that restart late in the race. Luckily I held John (Gorlinsky) off there."
Tyler Hudson was knipping at Sheehan's heels for top winner of the week. Unfortunately for Hudson it took him three races to get a good points total, which didn't average as well as he would have liked. Hudson dominated a Saturday night race before contact on pit road with Jesse Atchison ruined his race. Thomas Lewandowski swooped-in and stole the win from Hudson and Atchison, staking him to the second best points total of the week (286) compared to Sheehan's 293.
Mitchell Hunt led a dominating 74 laps, and was able to hang on despite a late restart. Thomas Hazard finished second to Hunt, and Richie Davidowitz rounded out the top three.
Dana Wymer is one driver that knows what it's like to be at both ends of the speed charts. Last season in Pro, Wymer could hardly stay on the lead lap, and was nowhere close to being a NiSWC challenger. Boy how things can change. Wymer has started off the season solid, and continued it Friday morning with his first career NiPS win. Wymer did not have a race-winning car, but when race leader Jason Burstein made a mistake, Wymer was all over him, and put himself in position to capitalize.
"For any rookies or anyone struggling out there, this was a looooong time coming," Wymer said, with a nod of encouragement to inexperienced iRacers everywhere. "My first Legends win seemed to take forever, then a truck win, then 'B' and 'A' classes. Now, two years later, a Pro Series win, albeit, in a small field, but next time a full field – who knows?
Be patient, take the good with the bad, and keep on pluggin' away. I'm 53 now and if I can do this anyone can!"
Byron Daley seems like a driver we talk about every week, and it would surprise most to find out he's yet to win a race. Well, he ended that draught this week, as he was able to hold-off a very stacked field on Wednesday night, even beating points leader Ray Alfalla.
"My pro race was great," Daley said. "I had an awesome race long battle with Ray, and the race only had like three yellows. The new aero model is amazing; it really separated the field and it feels more realistic this way."
Two weeks from now the Pro drivers will make a return visit to the high banks of Michigan International Speedway. The track provided great side-by-side racing only a few months ago, and promises to provide more edge of your seat racing upon the NiPS' return.
---
You may also like...
---