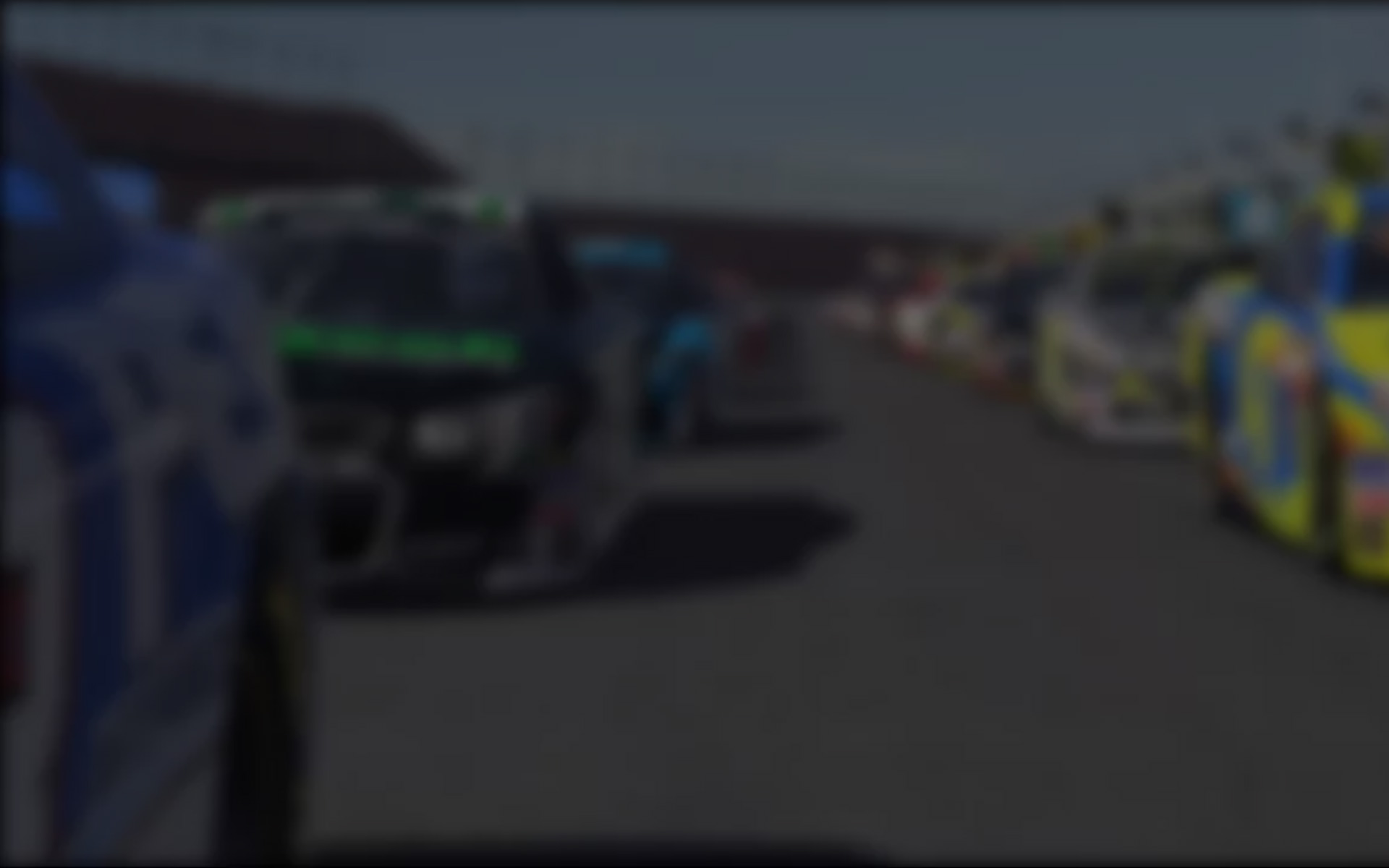 The moment so many have anticipated for so long is nearly upon us.  People like  iRacing.com co-founders John Henry and Dave Kaemmer, who dreamed of the day when the world's best sim-racing would be sanctioned by NASCAR.  And the late Bill France, Jr. who, as NASCAR chairman, spoke more than a decade ago of a time when race fans would be able to race virtual stock cars on their computers under the auspices of NASCAR.  And innumerable race fans the world over who have longed for the day when they could experience the thrill of driving a Sprint Cup car at nearly 200 mph.
That moment is at hand with the NASCAR iRacing World Championship (NiWC).  Tuesday, February 9 at 9pm EST (02:00 GMT, February 10), the fifty top iRacing pro oval drivers are scheduled to compete in the first of eighteen rounds in the inaugural NiWC at, where else, Daytona International Speedway.  Nor is racing in a NASCAR-sanctioned series limited to the top iRacing pros.  With the NASCAR iRacing Late Model and SK Modied Series, as well as the NASCAR iRacing Class A, B and C Series, every iRacer with a D license and above can compete in a NASCAR event.
However, the NiWC is open only to the crème de la crème of iRacers, the top finishers in the iRacing Pro Series Oval competition that ran from last summer through January of this year.  250 competitors qualified for their iPSO licenses, but only those who finished in the top fifty in points at season's end earned the right to compete in the NiWC.
It's an exclusive bunch, one headed by Josh Parker who led the iPSO points race for just one week all season.  But it was the most important week, as the New England iRacer came from far behind to take the inaugural iPSO title at Miami-Homestead Speedway on the final weekend of the season.
Naturally, Parker starts as the favorite to take the inaugural NiWC title, but he'll have plenty of competition.  Florida's Brad Davies led the iPSO points from the get-go and, but for some bad racing luck, coupled with Parker's strong finish, would have taken the title.  How close were Parker and Davies?  They each won 17 races and finished the season separated by just 27 points out of nearly 5800.
Then there's Derek Wood.  Race for race, the driver who dominated last weekend's World Cup of iRacing oval competition actually had a better record than either Parker or Davies in the iPSO, taking 14 wins from just 24 starts for an average finishing position of third.  Wood was also among the most consistent drivers in the iPSO, collecting just 35 incidents in 2830 laps, a figure bettered only by Dale Earnhardt, Jr.'s 22 incidents in more than 3000 laps.   Finding time away from his day job to compete in 25 races, Earnhardt came home in the top five 20 times for an average finish of fourth.
Josh Berry, Ray Alfalla, Thomas Lewandowski, England's Richard Towler, Tyler D. Hudson and Theo Olson all posted multiple wins en route to the top ten in points.  But the inaugural NASCAR iRacing World Champion necessarily come from the top iPSO points-getters.  Scandinavia's legendary Greger Huttu, for example, raced just enough to comfortably make the top fifty in points.  But his record of eight wins in eighteen starts and fourth place average finishing spot marks him as an iRacer to watch.  Oh and his average starting position?  That would be P1.
Potential contenders are scattered throughout the fast fifty.   iRacers like Jim Caudill, Jr. and Australia's Luke McLean, with 14 and 13 top five finishes, respectively, have the speed and consistency to be a factor in the NiWC.  So to do Jordan Erickson, Nolan Scott, John Gorlinsky and Derek Cash, all of whom scored in double figures on the top five finishes.
These drivers and many more figure to line-up in their Impala SS COTs at Daytona for this historic event.  Be sure to follow all the action on inRacingNews and on NASCAR.com, which will feature weekly updates on all the NiWC action. . .  just as John Henry, Dave Kaemmer and Bill France, Jr. hoped.
---
You may also like...
---