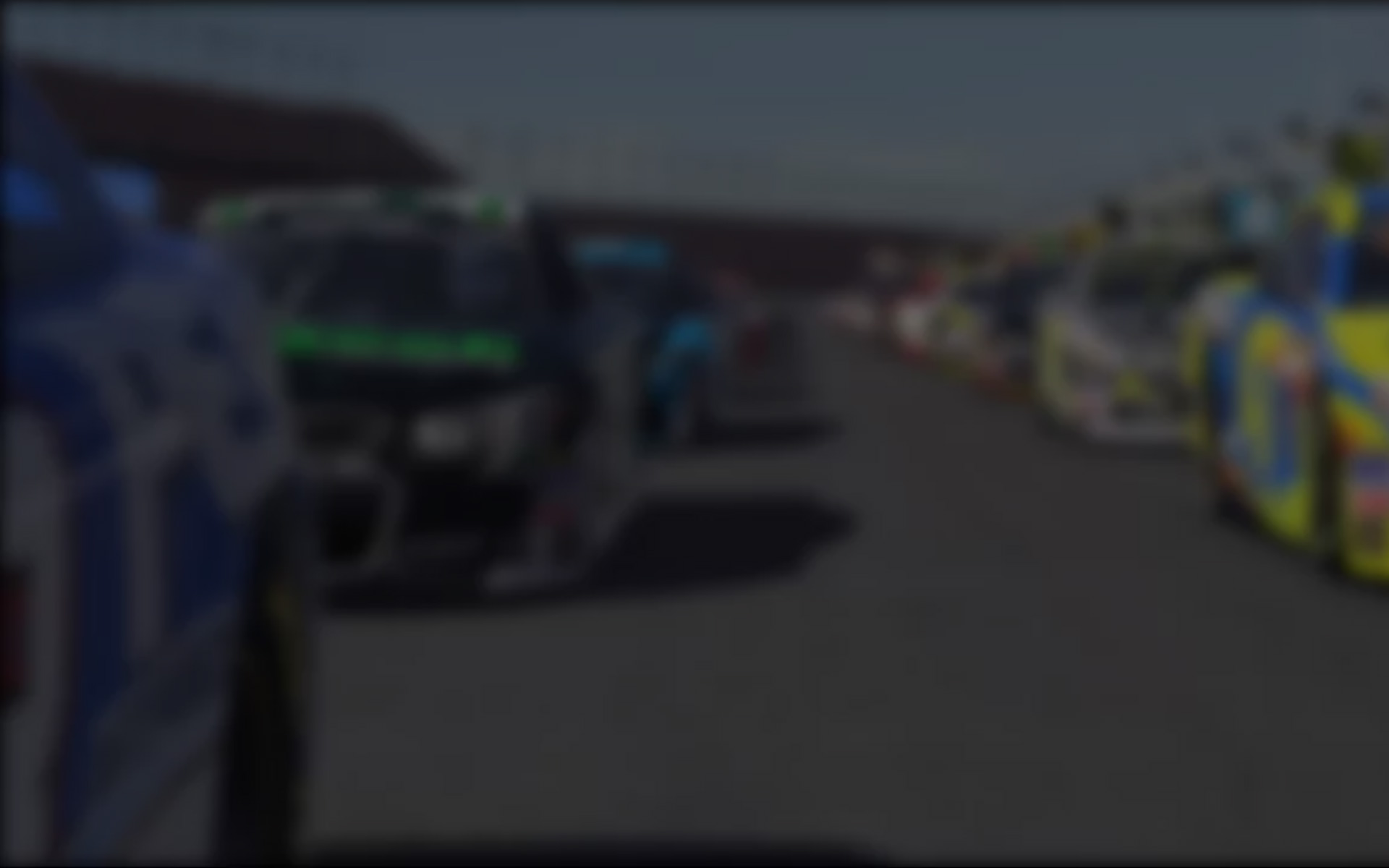 Entering tonight's race at Talladega Superspeedway, Hendersonville, Tennessee's Josh Berry finds himself in ninth spot in the inaugural NASCAR iRacing.com Series World Championship (NiSWC) points race.   Although the veteran online racer has yet to find the form that garnered nearly a dozen wins and third spot in last year's iRacing Pro Series Oval (iPSO) competition, his consistent run of top twenty finishes has put him just 43 points out of the top five and 68 markers behind second-placed Thomas Hazard.
Of course, Berry's had other priorities of late, including making his debut in NASCAR Late Models driving for fellow iRacer Dale Earnhardt, Jr.'s JR Motorsports team.  The karter and Legends racer acquitted himself well in two outings at Motor Mile Speedway, starting and finishing fifteenth in his initial race before coming home ninth last Saturday.  inRacingNews correspondent Jameson Spies recently caught-up with Berry to discuss his accomplishments in both the real and virtual worlds of racing.
Spies:  How did you progress in iRacing? Which series and cars did you start-out with, and how did you move-up the ranks into the Pro Series?
Berry:  I ran legends for a long time, I just thought that they were fun since I ran them at the time.  After those got old, I moved up to the Late Models and Trucks before eventually running the COT for the Pro Series last year.
Spies:  Has sim racing helped you with your real life racing career?
Berry:  I would like to think the driving aspect helps, but I don't really know.  I do think that it has helped my abilities in the setup department, just learning about which different adjustments do what to the car.
Spies:  You recently got a ride in a JR Motorsports Late model, how did that come about?
Berry:  The simple answer would just be iRacing, but I was a real racer before I was an iRacer.  iRacing was the bridge that got my racing career noticed by Dale Jr. and JR Motorsports.  This has been such an awesome experience over the past couple months.  I cannot thank everyone at JRM, R&B Transport Refinishing, and iRacing enough.
Spies:  You compete in the NASCAR iRacing.com Series World Championship, which is the top of the top. You've had a few chances to win, but have had bad luck late in races, how do you deal with that, and what can you try to do to overcome it?
Berry:  The NiSWC is something else.  These first five races have just been crazy.  All you can really do is work hard on having a good car and just hope for the best.  I feel like that I have had a car capable of contending for a win in each race, and that's all I can really ask for.
Spies:  You've had a lot of success in the COT, what advice would you give to people who just can get this car figured out?
Berry:  Patience, patience, and more patience. The COT is the toughest car in the service to setup and drive.  It differs from many of the other cars in the service because you cannot just load a "magic" setup and race.  The car itself takes tons of practice to get used to it on the top of the time spent setting it up.
Spies:  On average, how many hours a day do you find yourself sim racing, or doing something involved with sim racing?
Berry:  Two to three hours usually.
Spies:  iRacing, just like real world racing, has people that don't always see eye to eye. How do you deal with racing around people you might not necessarily like?
Berry:  Race people how they race you.
Spies:  With the second iPSO starting soon, there are many newcomers just getting into the now expanded field. You've had tons of success in this series, how were you able to be so consistent on a weekly basis?
Berry:  Practice, and lots of it.  The COT requires you to have the knowledge to adjust the car to fit your driving style to be up front week in and week out.
Spies:  You finished fifteenth in your first ever late model race for JR Motorsports at Motor Mile, then came back and got a top ten in your second race.  When will we see you in the car again?
Berry:   We qualified a solid 10th place and ran in the top five the majority of the race.  A few late race cautions caused us to slide back to ninth place at the finish, but we still had a great run overall and (it) was a major improvement compared to the first race.  I feel that these first two races were successful, and I hope to be doing many more in the future.
---
You may also like...
---