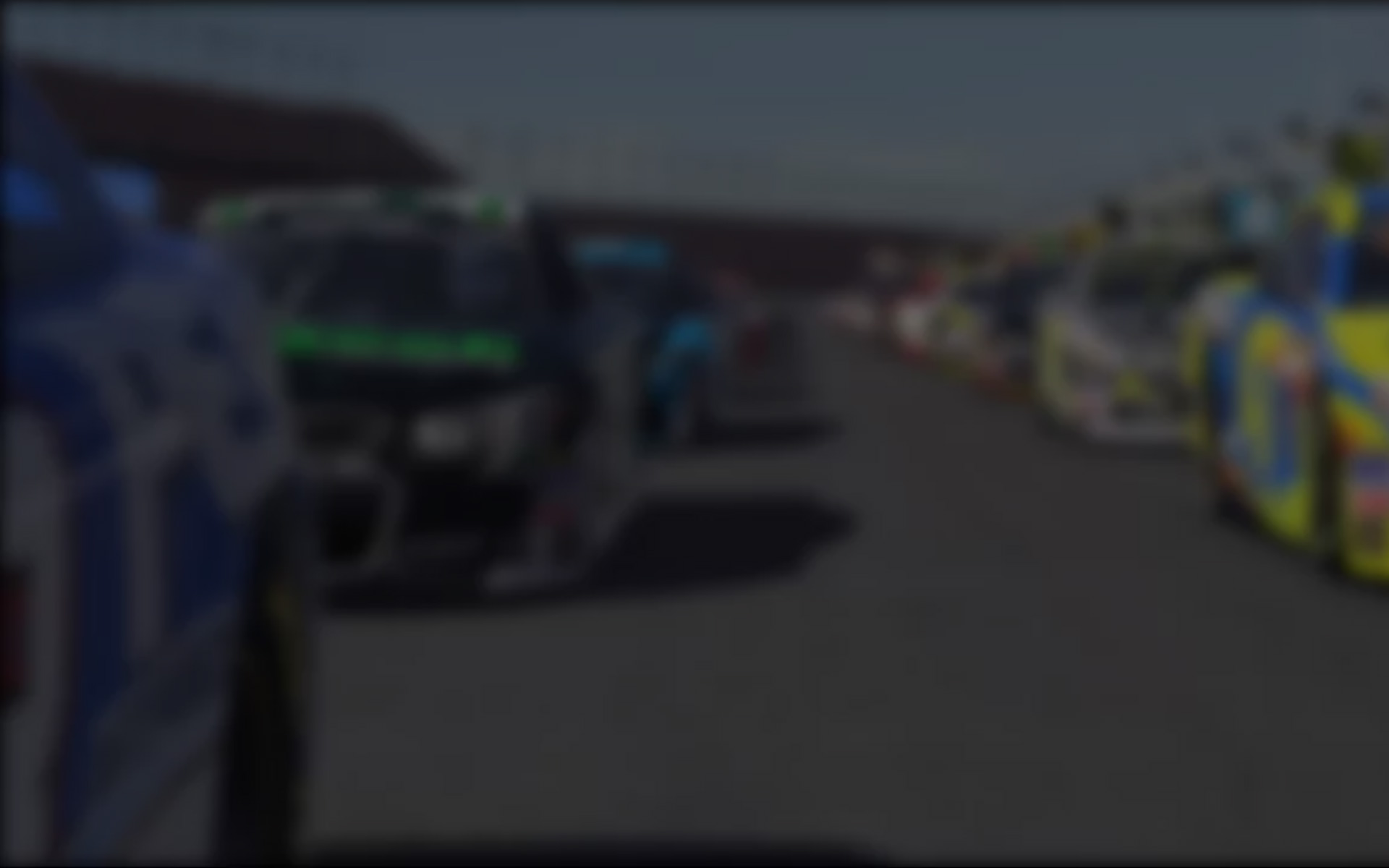 Week Seven of the NASCAR iRacing.com Class C Series (fixed setup) made a trip to the Iowa Speedway for some online racing at one of NASCAR's finest racing venues. Almost 1,550 sim racers attempted at least one race during the seven days of racing, but as with most competitive events, there can only be one number one. This week's high Strength of Field event was one for the ages. It involved beating, banging, crashing, and an unlikely winner. What more can you ask for in a race?
As the classic racing phrase states, "It doesn't matter how many laps you lead if you don't lead the last one." That held a solid truth during this week's 4035 Strength of Field as race winner Jordan Hightower (Mid-South) led only one lap en route to the victory. Coming out of Turn Four on the last lap, race leader Byron Daley (New York) and second place Ray Alfalla (Florida) made contact and went spinning to the inside allowing Hightower to sneak by. Daley slid is Silverado backwards across the start/finish line in the second position while Chad Coleman (Georgia) finished in the third position. After the contact, Alfalla was relegated to a fourth place finish and Nick Shelton (Mid-South) rounded out the top five.
With the victory in the week's high Strength of Field event, Hightower amassed 255 valuable championship points as he seeks to gain ground on Daley and Josh Berry (Mid-South). Daley's second place effort earned him 241 points as he looks to extend his lead over Berry. Alfalla finished off Week Seven in the third position, adding 239 points to his season total. The fourth position for the week ended in a tie as Coleman and Berry both earned 228 points.
A name familiar with success in the NASCAR iRacing.com Series World Championship brought his talents into the NiCCS (fixed setup) for qualifying. Steve Sheehan's (New York) time of 22.340 seconds was just .009 seconds faster than second place qualifier Alfalla. Ryan Luza (Texas) finished off the week in the third position, turning a fast time of 22.371 seconds. Berry and Michael Emmons (Florida) finished in the fourth and fifth positions, turning times of 22.405 and 22.406, respectively.
With seven weeks of online racing in the books, Daley holds a solid 106 point lead over Berry heading into Week Eight at Kentucky. Hightower gained 14 points during the week, but still sits in the third position 167 points back. Tom Moustakas (New York) is currently in the fourth position, but is 368 points out of the lead while Jason Jacoby (Georgia) completes the top five.
Keep a bookmark of inRacingNews.com in your browser because next week the NiCCS (fixed setup) makes a trip to Sparta, Kentucky for a bumpy ride at Kentucky Speedway. Also, be sure to head on over to iRacing.com to be part of the action and you could win a Logitech G27 wheel and pedal set by claiming any of the Season Four divisional championships in the NASCAR iRacing.com Class C Series (fixed setup) or by being chosen at random from iRacers running the Logitech logo in any series. Click here for complete details.
---
You may also like...
---