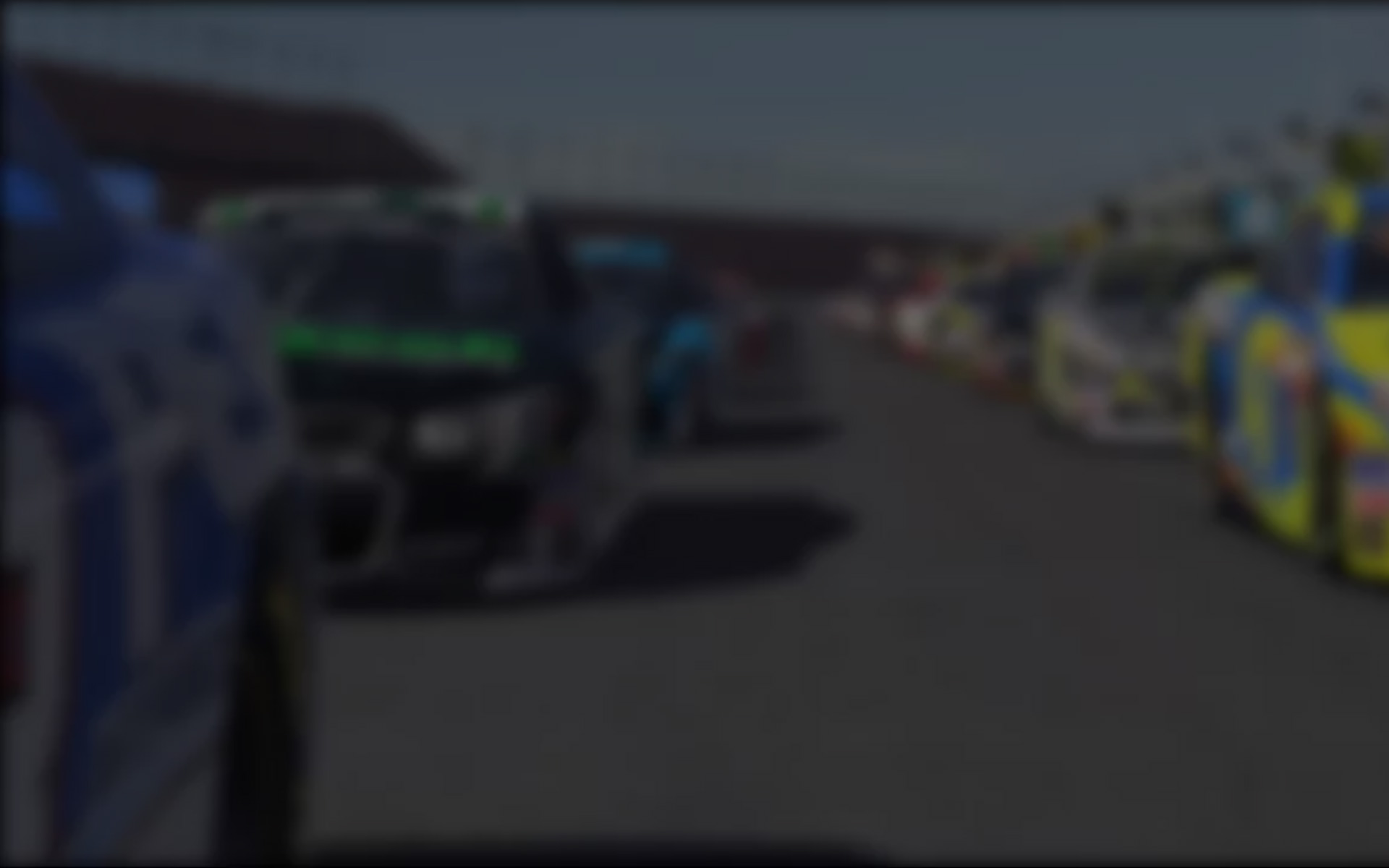 July 26th, 2016 by David Phillips
Ask most iRacers if they'd like to have access to the telemetry of some of the world's top sim racers in a format that does not require a degree from MIT to understand and they'd probably say "Where do I sign up?"
Tell them that they'd also be able to watch in-car replays of pro sim racers wheeling everything from rookie level Global MX-5s to GT3 and Formula One cars around some of iRacing's most popular tracks . . . free of charge . . . and they'd say "What's the catch?"
The good news is, thanks to the Virtual Racing School (VRS), you can sign up for all that today . . . and there's no catch.
Better yet, iRacers who place the VRS logo (found in iRacing Paintshop) on any car in a primary location and compete in at least 10 official races in Season 3 will automatically be entered to win $100 worth of iRacing credits and $200 worth of VRS coaching.
"VRS gives the sim racer the support tools they need to move forward to make and measure progress." – Peter Dimov
The VRS is the brainchild of Peter Dimov, a former software engineer at Microsoft and Facebook and a passionate, albeit frustrated, sim racer.   His goal is to create an integrated compilation of intuitive analytic and training tools that enable sim racers to speed the pace of their development.
"In many respects, iRacing is the perfect learning tool for aspiring racers, whether their ambition is to be the next Max Verstappen, Will Power or Dale Earnhardt Jr. or simply become the best sim racers they can be" he says. "Unlike with real cars, karts and race tracks where conditions change and, in the case of driving schools, you might not always be in the same car, there are no variables in iRacing.  When you're practicing the weather conditions are constant, you start with the same tires every time and the car is always the same – unless you change the set-up. So when you go faster, you can be confident it's because you've improved.
"But when you want to get into sim racing it's a learning process that not just anyone can master," he continues.  "It's more involved than video or racing games.  We want to make it easy for people to get into sim racing and develop the skills they need to enjoy the sport and be competitive."
The VRS focuses on a three-pronged program to accomplish those goals:  software tools, collaboration and unique content.  The software side begins with the development of technology that presents complex telemetry in readily understandable form, giving drivers the information they need to turn faster laps.
Of course, the technology already exists to provide a significant amount of data to sim racers.  The problem says Dimov, it's designed by engineers, for engineers, not the average sim racer.
"Our goal is to make the process more intuitive.  We want to make the telemetry available to iRacers more accessible and understandable.  VRS gives the sim racer the support tools they need to move forward to make and measure progress, which makes it easier for people to stay at it longer and improve," says Dimov, whose company enjoys a two way flow of information with the Coanda SimSport Racing team it sponsors.
"In our work with world championship level sim racers at Coanda, one thing that sets them apart from average sim racers is that they're very aware of what they are doing while they are driving.  They get to the end of a race and they can tell you what they did right or wrong on Turn 3 on Lap 23, where to the regular sim racers it is often just a blur.
"We want VRS to enable sim racers to see things differently; to develop their own self-awareness; to make self-awareness an integral part of their approach to sim racing."
A key benefit of the VRS analytics will be the ease with which iRacers can collaborate with their teammates and coaches by sharing their telemetry data.  After all, collaboration can be a catalyst to learning, whether it's a study group in law school, an arts & craft class for senior citizens or sim racing, particularly in light of the fact that sim racing is such a global activity that teammates and friends are often separated by an ocean . . . or two.
"As a sim racer you have the ability to better understand your own telemetry data but also it's available to your teammates and coaches," Dimov says. "In many cases already, we've seen our belief confirmed that practicing together you can improve faster as a driver and as a group."
Speaking of coaches, one unique feature of VRS is its coaching system, which operates on several levels.  Dimov is perhaps most excited about the VRS Data Packs which include telemetry data and setups from Coanda drivers Martin Krönke, Martti Pietilä, David Williams and Rens Broekman.
"Martin was involved in the early development of VRS and we couldn't pass up the opportunity to get involved with Coanda Simsport in 2016," says Dimov.  "They are an amazing group and such a pleasure to work with.  Martin and Martti are doing Data Packs for some of the rookie level cars, as well as popular formula cars, while David and Rens are doing the GT3 data packs – David the Audi and BMW; Rens the RUF and AMG Mercedes."
The Data Packs also include in-car video replays of practice laps turned by the Coanda driver/coaches, with step-by-step analysis of cornering lines, braking, turn-in and track-out points, which curbs to attack, which curbs to avoid and other crucial information.  Sim racers can run some laps and compare their telemetry and replays with the Coanda pros in what may well be the ultimate learning tool for the sim racing community.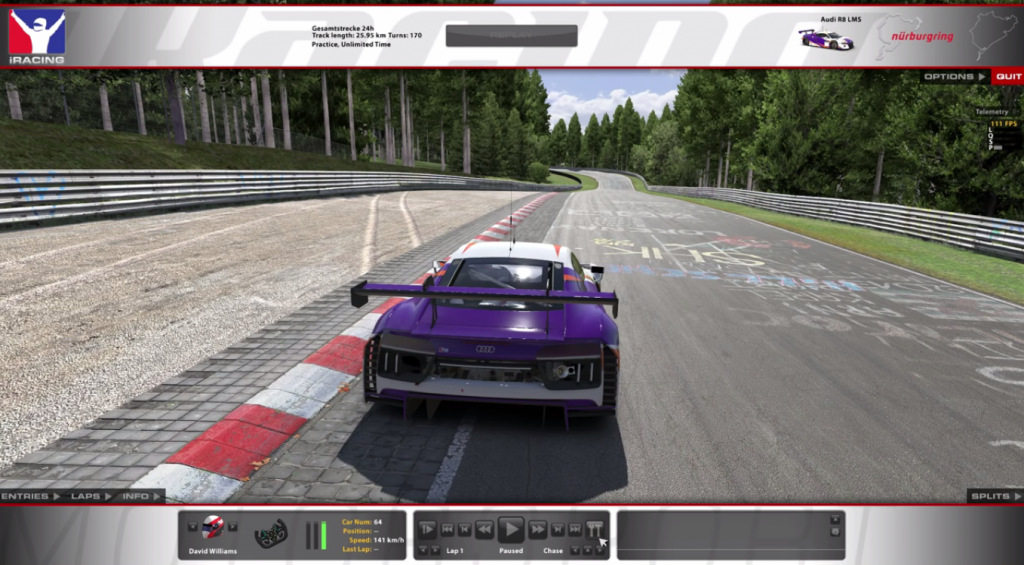 Ultimately, Dimov aspires to make VRS Data Packs available for all of the most popular iRacing cars and tracks so that, ideally, iRacers can use them to prepare for upcoming races in a given series.
Then there's the ultimate service available through VRS: personal coaching from the Coanda drivers.  Booking and payment for the coaching sessions goes through the VRS platform, and telemetry analysis using the VRS telemetry tools is typically an integral part of driving analysis sessions. Thus coaches and students can easily share data and files on VRS, while using third party VoIP tools for the actual 1:1s coaching discussions.
Even if they don't choose to avail themselves of the 1:1 coaching services, iRacers can watch the coaching replays on the VRS YouTube channel:
https://www.youtube.com/c/VirtualRacingSchool
While VRS is still in its beta testing phase, iRacers are encouraged to join the service . . . free of charge.  The bargain?  The more experience and data VRS has from iRacers using the service, the faster the service will become commercially viable.
"For now the beta version is free to all because we're still developing VRS," Dimov says. "Lots of iRacers are already using VRS and when we do begin charging for it we want to be sure people can afford it.  We're not there yet and we have no idea how long it will take, but eventually we will charge for our services in order to develop a sustainable business.  However, we don't want to do that until we have a killer product, so participation will continue to be free for the time being."
Although his days came and went before the advent of iRatings, Vito "Don" Corleone would understand perfectly well that VRS is making iRacers an offer they can't refuse.
---
You may also like...
---