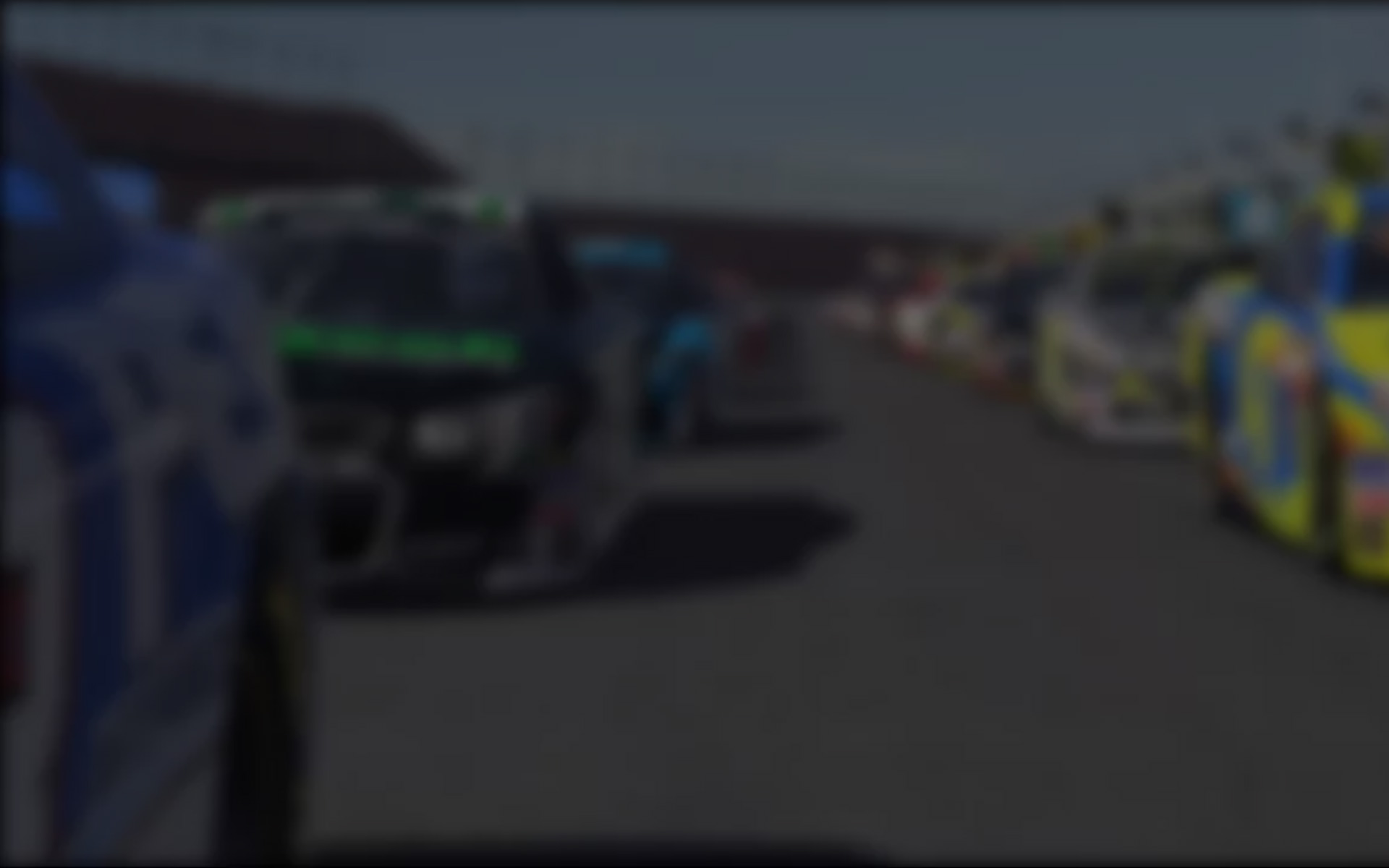 June 4th, 2018 by Jake Sparey
VRS Coanda Simsport's Mack Bakkum won a sensation fifth round of the iRacing World Championship Grand Prix Series from Autodromo Nazionale Monza while all of his title rivals ran into issues. It is the first time in Mack's racing career that he has lead the driver's championship, after Mitchell DeJong, Martin Kronke and Greger Huttu all fell to issues in the event.
Monza would kick off the first of six trips into Europe this season with a championship far more open than many predicted heading into the season. While Coanda firmly had the footing with three different winners in the opening four races, two of which belonging to Martin Kronke, the season up to this point was kept solid thanks to the consistency and determination of Greger Huttu for Team Redline, fighting against the Coanda machine for a shot of a sixth title.
However Monza would be a different beast entirely and the top speeds would play into Apex Racing UK's hands as Peter Berryman would secure back to back pole positions at the Italian circuit with a 1:22.290, locking out the front row with teammate Jamie Fluke locking out the front row. Coanda would follow with the second row as Mitchell DeJong would out-qualify Martin Kronke for the second time this year. Radicals Online proved they still had qualifying pace as Daniel Arent Wensing lined up fifth along with Mack Bakkum in sixth position. Row four would consist of Radicals Online's Kazuki Oomishima and Apex Racing UK's Kevin Ellis Jr. Redline would have a torrid time of qualifying with their typically higher downforce packages, Huttu the best of the bunch starting from eleventh.
Carnage would take shape into the opening corner of fifty-three as Peter Berryman would get a sluggish start, allowing Mitchell DeJong to carve his way up into the lead however would instantly lose it after missing his braking point for the Variante Del Rettifilo, collecting a massive slowdown penalty and unable to serve it in time, would collect a drive through penalty, falling to dead last. Along with that at the first corner would be a spin for Kazuki Oomishima which would send the Japanese driver plummeting down the order.
Daniel Arent Wensing would find himself overtaken at the start of lap two as Kevin Ellis Jr. would make slick work into the Rettifilo. He would then spend the rest of the lap defending from Greger Huttu who had gained four positions in the opening lap, and was looking to get to sixth.
Kronke on the other hand would harry Peter Berryman to go faster and would make his way past on lap three, down the inside at the first opportunity with DRS. Huttu would get his move completed on Wensing at the start of lap five as everyone would begin to check up behind the Radicals Online driver with a train containing Martti Pietila, Pashalis Gergis and Joshua Rogers.
Disaster would strike on lap six as Martin Kronke, who was pushing incredibly hard to catch the race leader Jamie Fluke would crash on the exit of the Variante Ascari, narrowly avoiding Peter Berryman as he speared back onto circuit. It would be the first time in over two and a half years that Martin Kronke retired from a race due to a crash.
That wouldn't be the end of it as a crazy couple of laps would follow. Bakkum would ease past Berryman for second however on lap eight, Finland's internet would temporarily drop, causing all four Finnish drivers in the field, Martti Pietila, Aleksi Uusi-Jaakkola, Ilkka Haapala and most importantly Greger Huttu to run into technical difficulty. Only Ilkka Haapala would continue on his race, condemning Huttu to his first non finish of the year.
Lap twelve and Antoine Higelin would begin to make moves in his Apex Racing UK McLaren, first finding away past the fading Daniel Arent Wensing who by this stage with all the issues for drivers inside the top ten would still fall back to ninth. A few laps later, Tommy Ostgaard would put his Coanda car past CoRe Simracing's Pashalis Gergis, making up a position to sixth.
The two stop pit window would open on lap fifteen as Joao Vaz would pit for Orion Race Team from a shade outside of the top ten. A lap later, Peter Berryman would pit from third, however would come out in traffic with Orion's Dion Vergers and Radicals' Paul Ilbrink to get past. He would get past Vergers with relative ease followed swiftly by Ilbrink later in the lap.
Jamie Fluke would pit from the lead on lap eighteen and would cycle out behind teammate Berryman, effectively losing the net race lead. Meanwhile a little further back, Marcus Jensen for Burst Esport would get past Radicals Online driver Michael Partington, however he wouldn't be the only one to attempt the move. Frenchman Davy Decorps would overshoot the Rettifilo in an attempt to make the move, dropping off of the group infront.
Issues would befall both Fluke and Berryman on lap twenty as the pair would run into issues trying to make easy positions. Berryman would attempt a pass around the outside of Coanda's David Williams heading into the Variante Ascari however the pair would collide, sending Berryman up and over. Fluke would arrive on the scene moments later with nowhere to go, getting caught by Berryman and collecting a damaged front wing for his troubles. Berryman would retire however Fluke would soldier on.
This would promote Kevin Ellis Jr. into net second on the road as he would get past Michael Partington on lap twenty-four, pitting to open the one stop strategy the moment he was passed.
Wensing and Jensen would be next to stop however a front wing change for Wensing would place him behind the Dane. Josh Rogers would also pit on that same lap however at the end of lap twenty-six, Bakkum would come in for his stop, falling into trouble, getting overtaken by both Ellis Jr. and Fluke.
Crucially for Bakkum, he would stay ahead of Antoine Higelin just behind and would instantly go on the offensive into the Della Roggia, slashing his way past the wounded Northern Irishman. Higelin would then be gifted the position as well, as Fluke would make his second stop at the end of the lap, needing to repair the front nose.
Joshua Rogers would begin to go on his own crusade as he would slip past Joao Vaz for fourth place with the Portuguese driver the most aggressive when it came to his tyres. Next up came Freek Schothorst who would now be juggling IWCGPS races with a budding Formula 4 career to go in line with the heritage of the Schothorst racing name. He would ease past Vaz and Redline would be moved up into fifth, Freek having started twenty-fourth.
Higelin would come in on lap thirty-three, looking to push hard to get to the end of the event. Once again, he would filter out behind Jamie Fluke however would have the benefit of fresh rubber to go and attack in the final laps in comparison.
Vaz would pit in just a couple of laps later but not after being overtaken by Gergis and by a wonderful move around the outside of the Parabolica by Tommy Ostgaard who would be content with following Gergis for the time being.
Ellis Jr. would make his final stop at the end of lap thirty-four, desperately trying to chase down Rogers and Bakkum to get to his first ever race victory. He would be hampered though coming out of pit road, falling just behind Rogers' teammate Jensen which meant a long uphill road for the Scotsman. Jensen would let Ellis Jr. go through, with no animosity from Jensen, an ex-Apex driver.
Apex would light the fuse with their drivers as Ellis Jr. would easily make the move past Pashalis Gergis into fourth place before setting his sights on Tommy Ostgaard infront while Higelin would ease through Michael Partington at the Variante Della Roggia.
Ellis Jr. would then pick apart Ostgaard on lap forty-one by creating a sublime up and under styled move at the Parabolica, finishing the move off at turn one before locking onto Rogers down the road.
The passes would continue in and around the top ten as Michael Partington would be overtaken by Jamie Fluke on the recovery, David Williams would lose out to Freek Schothorst for eleventh position and Mitchell DeJong would move into thirteenth passing ex-teammate Davy Decorps.
Wensing would then find himself freight trained with ten laps to go, having both Jensen and Higelin get past at the Rettifilo and the Parabolica. Higelin would then look to tee up on Jensen with eight laps remaining and would comfortably secure sixth place overall.
Ellis Jr with seven laps to go would get on the rear of Rogers in the battle for second position. A DRS pass into the Variante Ascari would pay dividends as he would look to close out with a career best finish.
DeJong would not be done with key overtakes though as he would get past Williams into turn one, making sure that every point is gained to help stem the bleeding in the championship.
Antoine Higelin would have one more move up his chest by getting past Pashalis Gergis for fifth place however disaster would strike the Frenchman on the final lap as he would run out of fuel and loop the car around clutching seventh gear at Parabolica, forcing the car to be retired dropping from fifth to nineteenth.
Mack Bakkum would cruise home to an eleven second victory over Kevin Ellis Jr. in second with Joshua Rogers scoring Burst Esport's first ever IWCGPS podium. Tommy Ostgaard would finish fourth ahead of Pashalis Gergis in fifth as Marcus Jensen would quietly finish sixth.
There would be positions aplenty for Freek Schothorst at the end as he pulled off a magnificent double pass on the final lap to secure seventh with Jamie Fluke in eighth and Daniel Arent Wensing in ninth, but crucially for the championship, Mitchell DeJong would finish in tenth place.
Mack Bakkum (324) holds a fourteen point lead over Mitchell DeJong (310) with the one drop round already implemented. Greger Huttu (304) stays ahead of Martin Kronke (296) and within the title hunt. Kevin Ellis Jr. (224) after his second place finish moves up to fifth.
In the battle for relegation, Balazs Remenyik (96) and Dion Vergers (96) are tied on points however Vortex's Remenyik has the better result this season. Daniel Arent Wensing (95) lays a point behind while Michael Partington (98) hovers ominously over the bubble.
Round six heads to Watkins Glen, one of the two new additions this season to the calendar and a circuit that Greger Huttu has yet to be beaten on. It will prove to be a fascinating affair today on iRacing Live and Racespot TV.
Mack may have the championship lead however it is one thing to obtain it, it is another to keep hold of it.
---
You may also like...
---