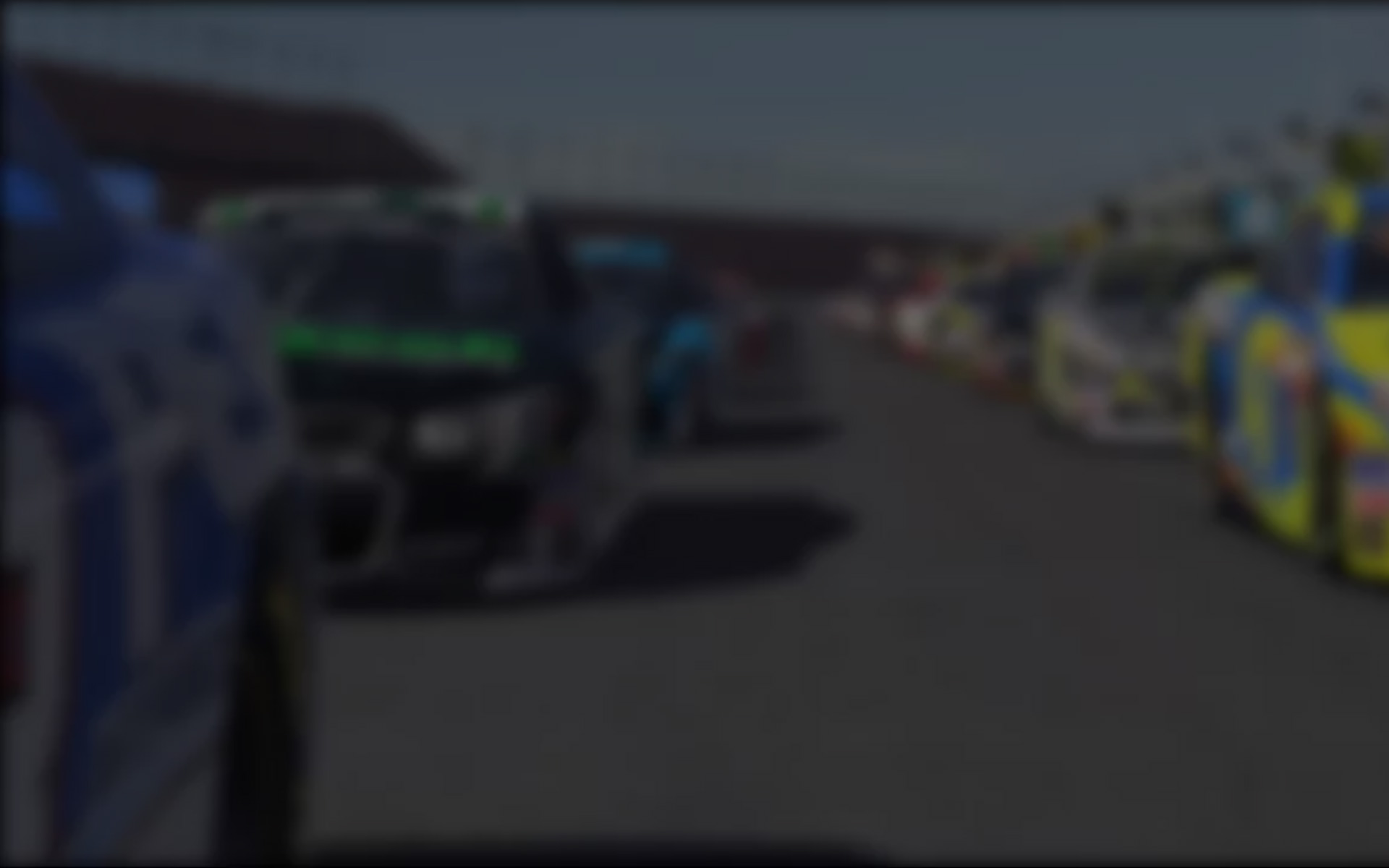 All News: Sim Racing News
---
November 3rd, 2009 by DavidP
Tight Competition for Big Prize Highlights 12-Week Season of Virtual Racing The prize? The chance for a paid-for arrive-and-drive ride in the 2010 VW Jetta TDI Cup.  The result?  Twelve weeks of hard racing among 600 competitors climaxed by a two-race final-weekend shootout between real-world kart racers Wyatt Gooden, 21, and Carl Modoff, 20, with the championship – and the shot at a real-world drive next year – going to Gooden by the narrowest of margins. Gooden has the opportunity to build on his karting and iRacing success in the SCCA Pro Series VW Jetta TDI Cup
October 29th, 2009 by DavidP
Qualifying and Racing in Ultra-Realistic Racing Simulators Highlight Fans' Race Day Experience If the two living members of the NASCAR Hall of Fame's inaugural class of inductees, Richard Petty and Junior Johnson, are still wondering who's the better racer, they won't need to order new helmets and driving uniforms to find out; they can just show up on May 23, 2010, the day of their formal induction into the Hall of Fame, and answer the question behind the wheel of one of the 15 iRacing.com-powered NASCAR stock car simulators located in the Hall.
October 19th, 2009 by DavidP
In a dual split, Wednesday night Pro race, Derek Wood and Brad Davies continued their winning ways at Texas Motor Speedway and took home the crown over two large fields of very talented drivers. In the first split, Wood put another notch in his belt with his fourth straight Wednesday night victory in the Pro … Read the Rest »
October 15th, 2009 by DavidP
Private Hosted Racing & Race Participation Program Introduced; Annual Subscription Cost Cut 37%; New Public Site Unveiled Members of iRacing.com's popular motorsport simulation service will now enjoy additional features as well as lower subscription and content prices.  The new pricing structure, which decreases the cost of an annual membership by 37%, goes into effect immediately.  The new features, including private-hosted sessions and a program that awards credits for regular race participation, commence with the November 3rd start of iRacing's 2009 – Season 4. The announcement was made by Tony Gardner, iRacing's president, who said the increased value for members was made possible by the service's remarkable growth since membership was opened to the general public in August, 2008.  Gardner also announced a brand new version of iRacing's public Web site ( www.iracing.com ) designed to introduce prospective members to the inexpensive fun of online racing with authentic virtual versions of popular race cars and tracks. "More than 15,000 people have joined iRacing.com since we fully opened our doors 15 months ago," Gardner said.  "Because our membership has grown rapidly, we are able to both lower prices and increase features.  We anticipate that by adding value, we'll increase the enjoyment of our current members and bring even more new members into our community
October 7th, 2009 by DavidP
Battered and bruised egos, every driver in the Pro Series must have felt a sigh of relief to get back to a track shorter than 2.5 miles long and banking less than 33°. Surely, after what many would consider Talladega at its best, New Hampshire would prove to be a driver's track with its 2°/7° … Read the Rest »
September 28th, 2009 by DavidP
Sunday was another day of first time winners in the iRacing Oval Pro Series as Dave Hoffman and Alexander Horn both grabbed their first win at Talladega. In the first of two races on Sunday, Hoffman, coming from the eighth starting position, took his first iRacing Oval Pro series win after an exciting race that … Read the Rest »
September 24th, 2009 by DavidP
The iRacing Oval Pro Series rolled into Talladega Super Speedway for the eighth week of the season and had enough drivers for three splits. In the first split; Josh Berry earned his third win in four weeks at Talladega in the iRacing Oval Pro Series over Patrick Fogel and Dale Earnhardt Jr. Berry led 44 … Read the Rest »
September 22nd, 2009 by DavidP
With Week 7 of the iRacing Pro Series Road Racing action rapidly receding in the rear view mirrors, Richard Towler and Shawn Purdy are threatening to make the inaugural iPSRR a two man show.   While Towler maintains a narrow 22 point lead on Purdy, the young Canadian has opened-up a (comparatively) sizable margin over the … Read the Rest »
September 11th, 2009 by TimW
iRacing.com has announced plans to increase the size of the race fields across the breadth of its online race simulation service. The revisions within the service are part of a long-term plan to make race registration and scheduling simpler and more convenient for members which will increase the size of race fields and the service overall
September 10th, 2009 by DavidP
It's perhaps the most famous race track in the world, and today an exact digital version of the legendary Indianapolis Motor Speedway becomes available to members of iRacing.com's virtual racing service. iRacing's millimeter-accurate reproduction of The Brickyard (or just "the Speedway" as motorsports veterans often refer to it) is priced for iRacing members at $25.00.