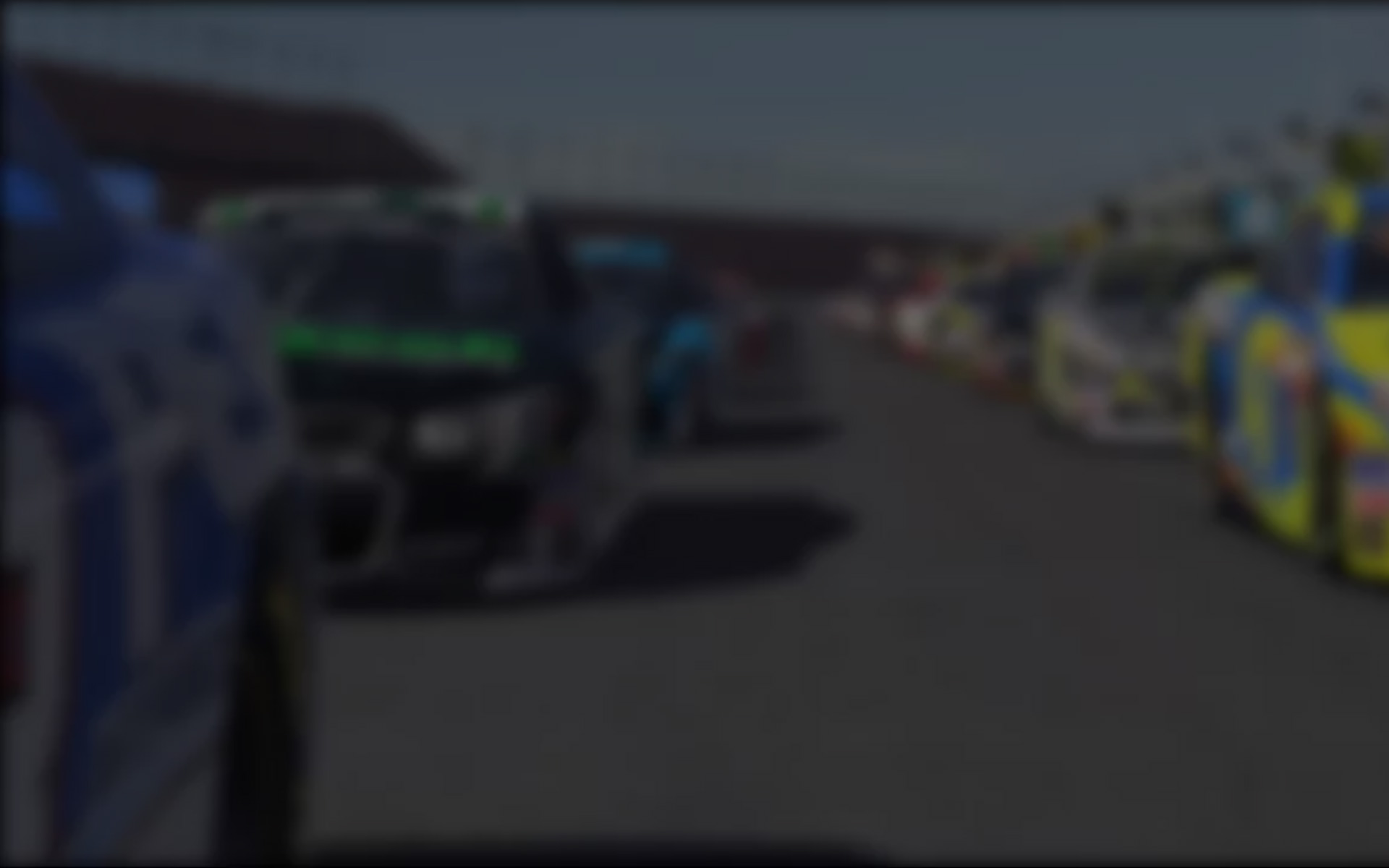 To be competitive in a series such as the iRacing.com Blancpain Endurance Series is certainly a feat worth being proud of. It's not easy to jump into a series as top-heavy as this and be able to pull a top-five finish out of the hat. To be able to win, however, one must drive at such a speed that their vehicle becomes classified as a UFO because, simply put, you'd have to be an alien to do that.
In that regard, Circuit Zolder must resemble a crop circle because it attracted all kinds of alien-like beings at the most recent round of the Blancpain GT Qualifications.
As the various teams arrived and the pre-race qualifying got under way, the top teams continued their dominating runs even as the points-gap tightened between the championship contenders.
Bleeding Blue
In a Strength of Field (SoF) race of 5326, Dave Gelink and Robin Friskopps of ineX Racing Blue pulled of an amazing win after qualifying is second. Setting the fastest lap of the race with a 1:27.761 while on their way to victory by almost 33 seconds, ineX Racing Blue grabbed the lead early in the online race with their RUF RT 12R and stayed at the pointy end for 114 of the 120 laps with Gelink taking the bulk of the driving duties.
Coming home with 325 championship points in the bag, their win closes the gap between themselves and Foracer Coanda Simsport #18 for third from 20 points last week to currently just one point.
Team Redline is B(l)ack
Known for their faultless form and their championship winning reputation, Greger Huttu and Enzo Bonito of Team Redline Black arrived ready to continue their charge towards the top. In a separate SoF race (5281), the duo of Team Redline Black started on pole and went on to win by a very small margin. Their win wasn't quite as convincing as ineX Racing Blue, however, as Huttu and Bonito had the boys from ineX Racing Yellow breathing down their neck for almost the entire race.
While Team Redline Black led 51 of 121 laps, ineX Racing Yellow led for 65 laps. As the race came to an end, the margin of victory was less than a second in favor of Huttu and Bonito. It was an important win, however, as this allows Team Redline Black to close in on ineX Racing Yellow in the championship standings to just four points from the eight that it was last week.
When the battles are this tight, every point counts.
The ineX Empire Strikes Back
Not content with a winless week, PJ Stergios and William Levesque of ineX Racing Yellow set out to remedy the situation. Tackling a SoF race of 5267, Stergios and Levesque started in third but worked their way up to the lead. For the next three hours, they battled the forces of Foracer Coanda Simsport #18 who had qualified in pole position. Taking the lead from Coanda, ineX Racing Yellow went on to win by just over .6s from Klaus Kivekäs and Markus Lendermann of Coanda.
With the win, ineX Racing Yellow captures 316 important points which allow them to maintain their position leading the championship for the time being.
A battle to the end
Next week, the iRacing.com Blancpain Endurance Series heads to the Silverstone Grand Prix circuit for Week 4 of the six week schedule. So far, the various teams of ineX have stepped up to the plate with three different ineX teams inside the top-six.
As ineX Racing Yellow (972) holds back the tide of Team Redline Black (968) , Foracer Coanda Simsport #18 (953) is a little ways back but continues to be harassed by ineX Racing Blue (952) even as Nestor Garcia Jr, Aday Coba Lopez, Julian Rodriguez Moreno and Pablo López of Iberica Racing BenQ work their way past Glacier Racing BES #2 for fifth with 918 points.
With such a close field and no clear runaway victor as of yet, this is shaping up to be a great battle which will come to a head at the final race of the season at Spa.
---
You may also like...
---