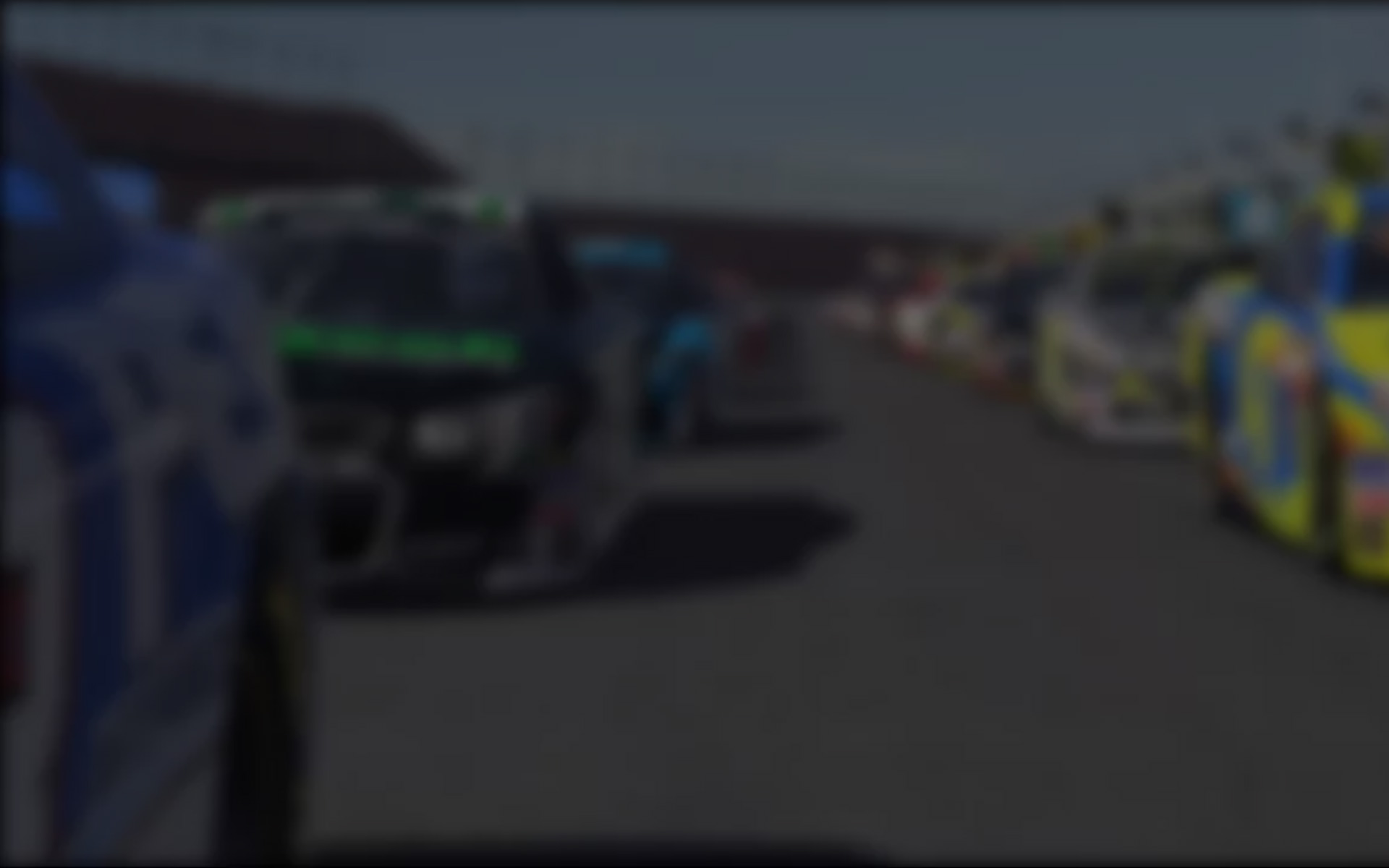 Marcus Lindsey finally put it all together. After spending much of his first year in the NASCAR iRacing.com Series World Championship underachieving and running mid-pack, Lindsey finally broke through with a dominating performance at Las Vegas Motor Speedway in the second round of the 2013 championship. His #1 Chevy SS was dominant, and Lindsey took full advantage by starting on pole and leading 153 of 167 laps.
Steve Sheehan put the pressure on with 15 laps to go, but could not find his way by and had to settle for second, just .085 of a second behind.  Ray Alfalla rebounded from a disappointing Daytona result for third ahead of Tyler Hudson as Kevin King held-off Brian Schoenburg and Carson McClelland for fifth.
Lindsey held a comfortable lead for most of the online race and was rarely challenged until Sheehan gave him a run for it at the end.
"Everything went the right way to get a pole, lead a lot of laps, and seal it off with a win." — Marcus Lindsey
"Well, not sure what to say," Lindsey said. "Really excited. Glad I was able to win the race straight up. Had never led a lap or qualified in the top five prior to this race, and everything went the right way to get a pole, lead a lot of laps, and seal it off with a win."
Only four cautions slowed the field for 16 laps. Three of the four yellows waved soon after the start, the first coming on Lap Four when Thomas Lewandowski went for a spin in front of most of the field. Luckily no one else hit the spinning #16 car. On the ensuing restart, John Gorlinsky spun exiting Turn Two right in front of Daytona winner Adam Gilliland. With nowhere to go, Gilliland was collected in the crash and suffered considerable damage. He limped home in twenty-fourth.
After the flurry of yellows to start the race, the last of which came on Lap 18, the field settled down and the race went the next 97 laps caution free. Lindsey, who was sixth at the restart on Lap 23 after losing some spots on pit road, only took five laps to drive back to the front and passed Alfalla in Turn Three to re-assume the lead.
The long run included green flag pit stops, with some drivers opting to short pit in order to gain track position while others tried to stretch their fuel for as long as possible. No matter what strategy drivers chose, no one could touch Lindsey as he steadily pulled away.
His big lead evaporated on Lap 118 when Patrick Baldwin lost control off of Turn Two, bringing-out the fourth and final caution of the evening. The yellow allowed everyone to pit and take-on enough fuel to make it to the end. When Lindsey won the race off pit road, the other drivers knew it would be a tall task to stay with him, much less try to pass.
When the race restarted with 47 laps to go, Alfalla tried to attack. For nearly 20 laps the two-time defending series champion's Ford Fusion stayed right on Lindsey's bumper, but was unable to make the pass. All the hard driving took a toll on Alfalla's tires and he gave way to Sheehan with 21 laps to go. Sheehan, like Alfalla, could get to Lindsey's rear bumper but could not find a way by before time ran out.
The race resulted in shake-up in the early season points race. Hudson now leads the standings by eight points over Brandon Kettle, who has quietly recorded two solid finishes at Daytona and Vegas. Matt Bussa and McClelland are tied for third, 10 points back while Gilliland falls to fifth, 11 points out of the lead.
With the first two races decided by less than a tenth of a second, the NiSWC heads to Phoenix International Raceway for the first short track race of the season. PIR, much like Vegas, is all about track position so a good qualifying run will be important. The races at Phoenix often have many accidents as well, especially right after a restart so drivers who know how to keep their car clean until the end normally run well here.
With such an exciting start to the season, the action should be just as intense at the tight confines of PIR. Can Hudson keep his points lead with another consistent finish? Will Lindsey keep his momentum going, or will Alfalla find his championship form? Find out in two weeks live on iRacing Live and MRN.com.
---
You may also like...
---