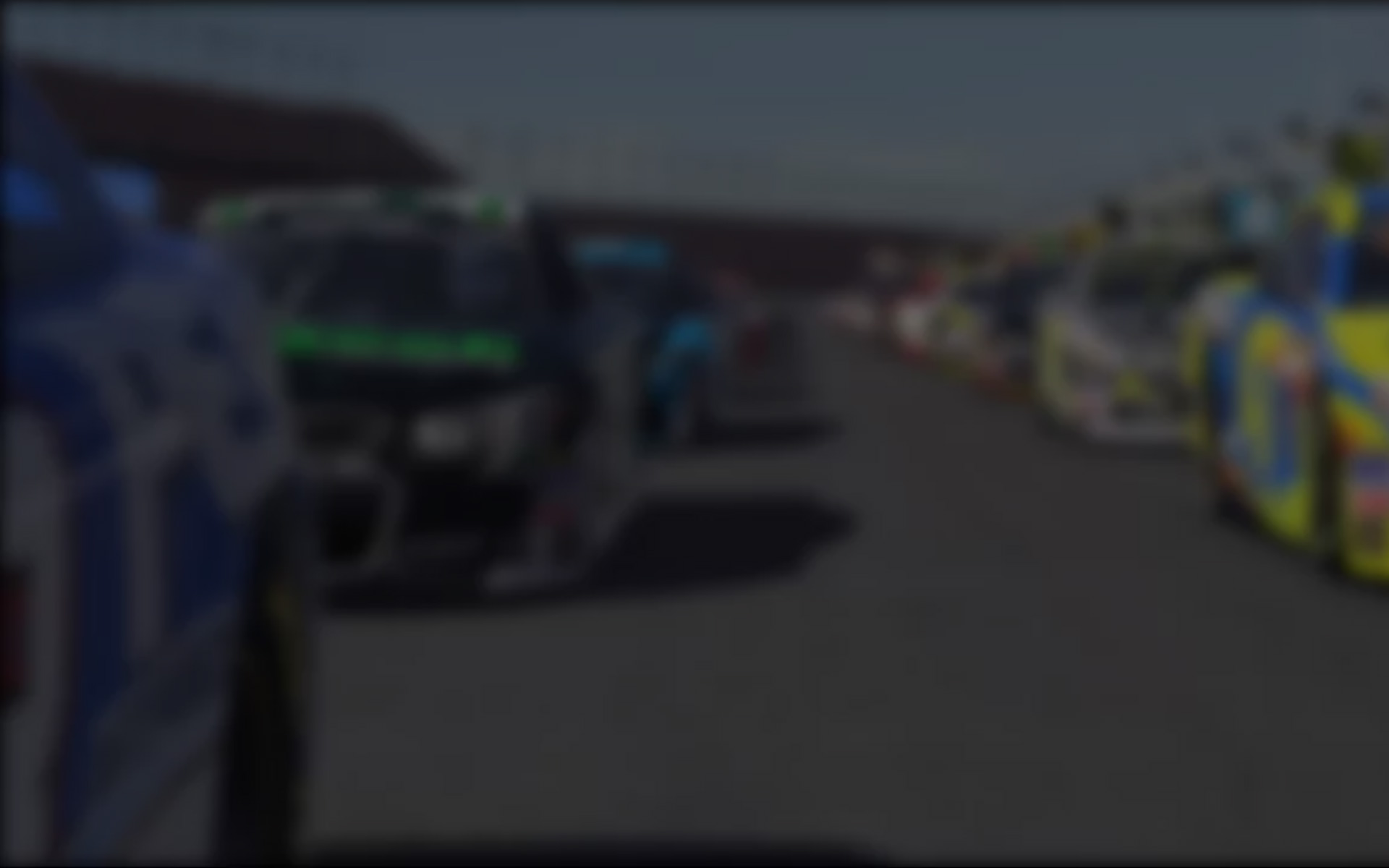 All News: iRacing News
---
December 22nd, 2010 by DavidP
Christmas came early for iRacers of all persuasions this year.  Road course lover or oval fan, there's something for every iRacer this holiday season. First, iRacing released one of the most eagerly awaited tracks in history to its members, namely Circuit Spa-Francorchamps.  From daunting Eau Rouge to picturesque Blanchimont and the iconic La Source, sim racers can now test their mettle at the home of the Belgian Grand Prix, Spa 1000K and 24 Hours of Spa for just $14.95
October 28th, 2010 by DavidP
World's Premier Racing Game Launches Inaugural Grand Prix Series With today' launch of the Williams-Toyota FW31 at iRacing.com anyone anywhere in the world with a PC, a broadband internet connection and an inexpensive driving game steering-wheel-and-pedal set can experience the thrill of driving a contemporary grand prix car.  The announcement, which has been highly anticipated by racing fans and driving game enthusiasts, was made by Tony Gardner, president of iRacing.com.
October 18th, 2010 by DavidP
iRacing.com held its first open house on Friday, October 15 and, if the enthusiasm and good times generated by the event are any indication, it won't be the last time the Bedford, MA-based online racing service opens its doors to its membership.  The event attracted more than fifty members and, while most of the attendees hailed from in and around the Northeast, several members made longer treks to the home of iRacing.
September 28th, 2010 by DavidP
On the face of it, designing and building a virtual version of the Williams-Toyota FW31 figured to be the most formidable challenge yet faced by iRacing.com.  After all, Formula One is the technological pinnacle of the motorsports world, and it takes a virtual army of engineers, technicians and mechanics just to start a modern Grand Prix car.
September 19th, 2010 by DavidP
Looking for that private league feel in an official iRacing series?  Would you like to see bigger splits in "regular" races?  Or maybe you'd just like a little something extra from your weekly races. If you answered yes to any of the above (and even if you didn't), then iRacing's newest mini-series – JWH Racing League – is for you.  From now until the end of Season 3, the league will bring together iRacers with all levels of experience and skill for spirited but friendly competition in the regularly-scheduled NASCAR iRacing Class C Series race (Thursdays at 8:45 pm ET) and the Skip Barber Series race (Sundays at 3:45 pm ET). As with any other regular iRacing event, each split matches sim racers with similar skills and experience.  The beauty of JWHRL is that you'll also be competing with everyone in all the other splits – no matter the strength of field – for league points.   Otherwise the races will run exactly the same as always; nothing will be different apart from the fact that league points and standings will be calculated off-line and reported on the Member Site and inRacingNews.
September 17th, 2010 by DavidP
If you ever envy motoring journalists who get to drive exotic machinery before it becomes available to the wealthy businessman and footballers (let alone the fact that most of us won't ever get to drive them), then at least we can console ourselves with the knowledge that a virtual Grand Prix car costs the same as a virtual VW Jetta! Of course if you are an inRacingNews journalist then you just might get to drive the upcoming Williams FW31 before it is made available to the membership.
July 29th, 2010 by DavidP
New Features Make World's Leading Online Racing Service Easier and More Fun For the more than 20,000 race gamers and other racing enthusiast members of iRacing.com, the online racing experience just keeps getting better.  The latest quarterly update to the iRacing.com service, released earlier this week, introduces new and enhanced features that will make the racing more fun, more convenient, and more realistic than ever. "One of the great things about iRacing's internet-based model is that it allows us to regularly add new features and content and tweak existing ones seamlessly, without inconvenience to our members," said Tony Gardner, iRacing.com's president.  "When a member logs on, his or her software is automatically updated." Gardner noted that while minor changes are made frequently, larger enhancements are normally implemented about every 90 days. "When we opened our doors to the public two years ago, iRacing.com was already the most accurate racing simulation available to the public, and provided the best racing experience ever," Gardner said.  "But we told those first subscribers that this was just the beginning, that we'd make the service better and better.  We've lived up to that promise.
May 5th, 2010 by DavidP
The 15 iRacing.com-powered NASCAR stock car simulators proved to be a popular attraction yesterday during a media preview of the NASCAR Hall of Fame in Charlotte, North Carolina.   More than 100 journalists took the opportunity to take some virtual laps of Charlotte Motor Speedway in one of the seven two-seat NASCAR stock car replicas, along with a 15th simulator in an ADA stock car.  In addition, journalists were able to run sample qualifying sessions with a separate group of more basic online racing simulators. Journalists line-up to sample the iRacing simulators at the NASCAR Hall of Fame
February 16th, 2010 by DavidP
History of Women in Auto Racing Documented in Five-Year Traveling Interactive Exhibition iRacing.com is joining the Lyn St. James Foundation in support of "Women in the Winner's Circle," a five-year traveling exhibition that recognizes the past history, the growing achievements, and the future growth of women in racing.  iRacing.com's support of the exhibit marks an expansion of the company's relationship with the foundation, which was initiated last year through the company's involvement with the Women in the Winner's Circle Driver Development Academy
February 5th, 2010 by DavidP
iRacing.com Motorsport Simulations, LLC have completed a collaborative marketing agreement with Interush, Inc. for the introduction and marketing of its online motorsport simulations program into some of the world's fastest growing gaming markets: Japan, Taiwan, Hong Kong and China. Through this agreement, Interush will provide Japanese and Chinese translations of the website and gaming content, iRacing.com will use these to create Japanese and Chinese websites, and Interush will market the online gaming program through their extensive marketing affiliate organizations throughout Japan, Taiwan and Hong Kong.  Interush will also market iRacing.com through their portal websites and through ongoing promotional and public relations activities in these same countries