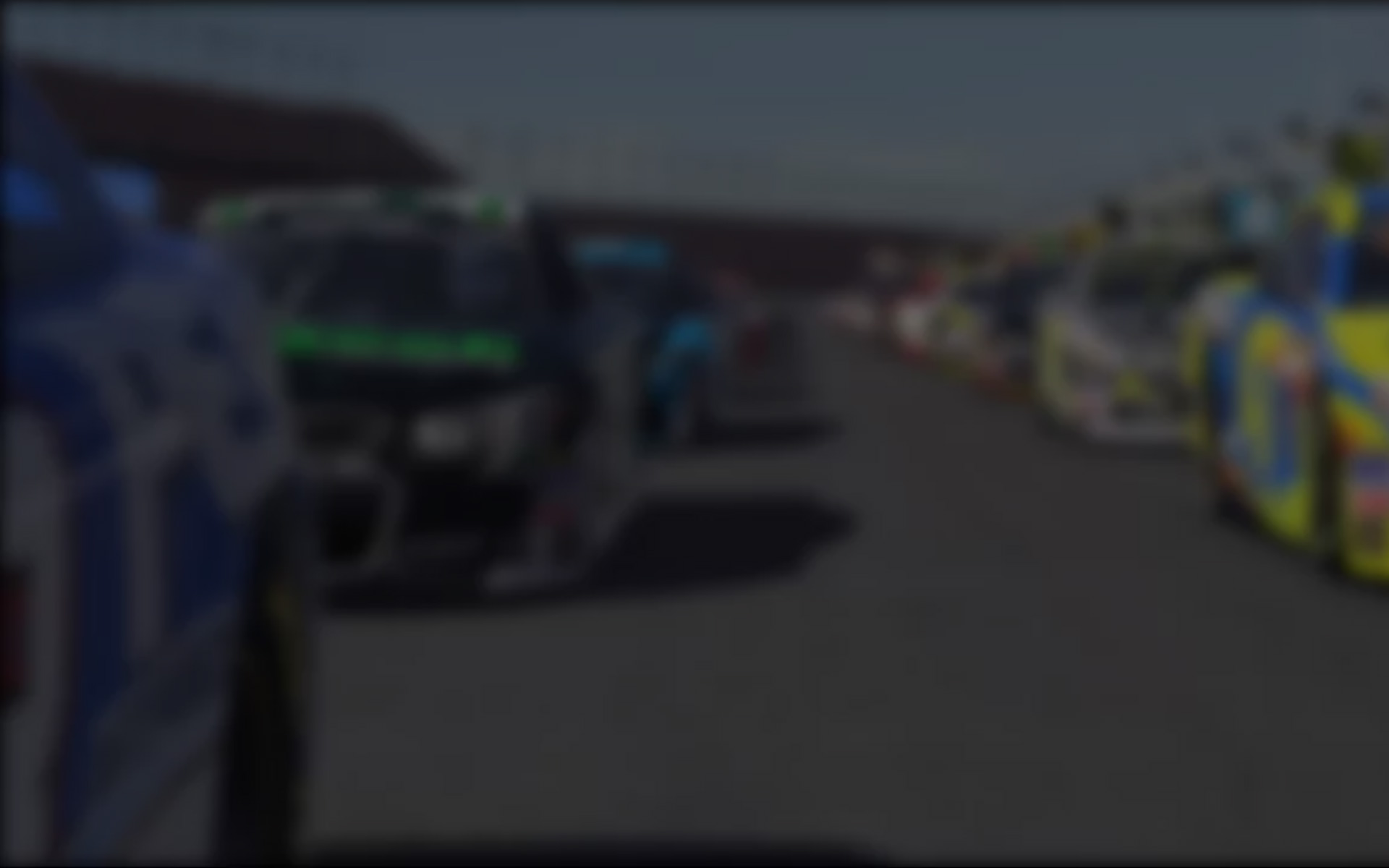 August 4th, 2016 by Matt Holden
"We learned how to make them loose, now we need to learn how to make them fast." 
Mark Martin said this during a post-race interview after an Xfinity Series race a few years ago and it's stuck with me ever since.  It's a simple quote that largely went un-noticed, but carries so much information that it probably should be framed and hung on the wall of every race shop that is ever built.  I don't remember whether Mark was driving for JR Motorsports or Turner Motorsports at the time, but I've never seen the quote in a frame at either shop so someone dropped the ball.
All joking aside, the first thing we need to address in this series is what direction to go in. We need to know what we're trying to achieve, and figure out how we're going to go about getting to that goal.  Mark's statement following his race showed their team knew what they were trying to do and they were going about it methodically. Being able to learn the cars and how they react to different things is key to working through various problems as they come along, and that means having goals and working through them one by one until you get where you want to going.  I wrote two articles last year to touch on this subject, which can be found here (https://www.iracing.com/behind-the-scenes-the-nascar-peak-antifreeze-series-powered-by-iracing-com-for-the-alpha-the-omega-part-1/) and here (https://www.iracing.com/behind-the-scenes-the-nascar-peak-antifreeze-series-powered-by-iracing-com-for-the-alpha-the-omega-part-2/).  I recommend going over those before moving on!
Luckily, our path in the sim-racing cars is shorter, and less twisty, than what Martin was alluding to a few years ago.  While many of their issues likely stemmed from chassis construction, body shaping, or manufacturing processes, we don't have to worry about any of that.  Our cars are already built, they're essentially stuck in how they're going to be for at least three months at a time, and we can overlook some issues because everyone will have the same issue.  With those out of the way, we need to look at the one thing that will affect our chassis setup the most:  The driver.
One of the biggest changes in iRacing's physics over the past year or so is a shift from a one-size-fits-all setup to a more tailored setup for a given driver.  When our team took part in the 2013 NASCAR PEAK Antifreeze Series, we could have had four or five cars on the exact same setup, and they'd all do fine.  Today that's not the case.  We put four cars on the same setup for Watkins Glen in 2015: one driver won the race and the other three did not do so well.  One driver disliked the car so much that he gave up, one pushed through to finish in the back of the field, and one says (very confidently) that he'll never have a car that bad again.
Determining what you need in the car can be a difficult process.  The old ways of saying, "I like a loose/tight car" is useless today, as well as a signal that driver has never had a car that really worked well for him or her.  If a driver says the car is loose or tight, the driver doesn't like the car.  I helped out a friend a few months ago who was having issues getting the Super Late Model working, and when we finally got something together that worked for him, he said, "It's not tight or loose, it just drives well.  It's a strange feeling."  That's typically the response from most drivers when they get what they need in the car.
When we're looking for what a driver needs, we typically look at two things:  Driver inputs and the tire data.  The driver inputs are fairly simple, and can be checked through telemetry.  Typically, we'll take a "control" driver, one we know fairly well, and have him run 5-10 laps on a specific setup, usually the Fixed setup for whatever track we're testing at.  When I'm doing something like this, I will always do the test at Charlotte Motor Speedway simply because it's not incredibly bumpy, eliminating the possibility for the track itself to dictate what a driver does.  Kentucky, for instance, is incredibly bad for finding driver-related issues, since the large bumps can toss a car around and produce reaction inputs from the driver.  Once the control driver has run, we'll record the 12 temperatures from his tires and find an average (wear numbers can be ignored).  Then we'll get the other driver to make the same run in the same setup and record the temperatures in the same way.  Both drivers will record a telemetry log file, and that will be analyzed together overlaid on top of each other.
When the data is compared, we're really just looking for major differences in how the driver is controlling the car.  Both drivers are likely going to turn the wheel to the same maximum angle; ideally both drivers will go to 100% throttle around the same point in the turn.  We're looking for how they get to those points, though.  Does one driver turn the wheel faster than the other, does one slam the throttle down while the other slowly applies it?  What about the brakes: Is one driver pushing the pedal hard for a short time while the other drags the brakes for a longer period?  All of that will change how the car travels through the corner, so we need to know that ahead of time when we get into the fine-tuning adjustments.
The tire data is a good indicator of how the car is responding to the driver's inputs, and is the major indicator of what the car is doing.  All we really need to look for with the tire data is a difference in where the hottest tires are.  Nick Ottinger almost always has a cooler right-front tire than I do, while I have a cooler right-rear tire than he does.  That fact alone means that we need a different weight distribution in our own cars.
Once you have an idea of how you drive through the corners, the next step is to determine how stiff you want the car.  Some drivers, like myself, prefer a car that is extremely stiff, with as little vertical travel as possible and as little roll as possible.  Other drivers, like Nick, tend to respond better to softer cars that move around and shift as they go in and out of a corner.  Dale Earnhardt, Jr. has mentioned multiple times this year that his car was "too rigid" on one corner of the car during a race.  At Las Vegas, he said the right-rear spring was too stiff, while he said the right-front bumpstop was too hard at Charlotte.  Unsurprisingly, his pace picked up once the crew was able to soften those corners to fit his driving style better.
The differences in a setup's stiffness has its own pros and cons, mainly centered around the car's aerodynamic dependence.  Typically, a stiffer car will be able to produce more downforce for a longer period of time, but will suffer when the air is taken away in traffic while a softer car won't be as aerodynamically superior, but may navigate traffic better.  For road courses, stiffer cars generally do not take curbs as well as a softer car, so if a driver likes to jump off of big curbs, he'll need a softer car underneath him to keep everything in control.
In terms of the inputs, a more aggressive driver will need stiffer everything, while a smoother driver can get away with softer shocks and springs.  Stabbing the brakes and yanking the steering wheel can get the car moving around quickly, so that driver would need stiffer front springs and shocks to keep the car from slamming into the pavement.  That said, the driver who does that will get the nose of the car down quicker, and generate a lot more downforce than a driver who slowly applies the brakes.
This all seems tedious, I know.  Most people want to get in the garage and start clicking buttons, but they rarely wind up with anything like they want.  Taking the time to figure out what you're looking for will provide a huge boost to help you get what you're looking for with your car's setup.  If you don't know what you want, how do you expect to know what to do?  (Just ask noted race engineer Joe Jackson -ed)  It's not a matter of "My car won't turn, we'll do this until it does" anymore, because that can lead to some problems that you'll never fix.  You have to know what you're looking for and you have to know how to go about addressing issues as you go.
It should also be said that you should never be afraid to take what you're doing and throw it away.  Sometimes ideas simply don't work and no amount of tinkering will fix it.  When iRacing shifted the Class A series from the Gen-5 COT to the new Gen 6 cars, I had a series of setups I labeled as "PCx", basically meaning "Project Car" and then a number denoting which version it was.  What those setups did was help to determine what had changed from one build to the next, and helped us to understand aerodynamic package or tire changes.  Every time I threw out an old setup and rebuilt it, I increased the number for "x".  I started that in late 2012 and the current test bed is PC8, so in that time I've tossed out seven other iterations.  It's simply part of the process, and it's a very frustrating part of that process.  The key is to not forget what wasn't working and make the changes to correct those issues.
Finally, it's extremely important to not adjust the car for things the driver needs to fix themselves.  When I was a kid, I raced R/C Cars at a local hobby store that had their own tracks.  I was constantly changing out things on my cars trying to find a way to make up the time I was losing during the races.  It rarely worked, and I'd always get extremely frustrated as to why things that these other guys were doing were not working for me.  One day, this older man who I'd raced with for years saw me fussing with my car and after I'd explained that nothing I did made me any faster, he took me over to the board that had all our lap times on it.  He pointed out that my fastest lap was almost a second and a half quicker than my average lap, which is a massive discrepancy on a lap that was only about 25 seconds long in a 5-minute race.  He pointed out that my problem was not with the car, it was me.  He said, "If your fastest lap is consistently close to your average lap, your car is holding you back.  If your fastest lap is a lot faster than your average lap, you're holding the car back."  As a 12-year old, I wanted him to be completely wrong because that's how a 12-year-old is, but I took the advice to heart because it was the only thing I hadn't tried yet.  Over the next few weeks, I didn't adjust the car at all, I simply worked on running the same laps over and over.  Eventually, the gap between my fastest lap of the race and my average lap fell to only a few tenths and I started winning races despite only having enough money in the budget for a can of Coca-Cola each week from the track's vending machine.  It's a very simple thing to understand:  If you're not driving the car consistently, it's not going to respond consistently, and if it's not responding consistently, you can't make good adjustments.
In the next few articles, we'll go over the main principles that cover how a car gets around the track.  Aerodynamics, roll centers, and I'll even show off what little I know of tire dynamics.  Take the time until then to put all I've said here to the test.  Figure out how you drive the car and see if you can find someone who drives completely different than you do.  Once you understand what you need to do, we can start working on what you need in the cars.  Good luck!
---
You may also like...
---