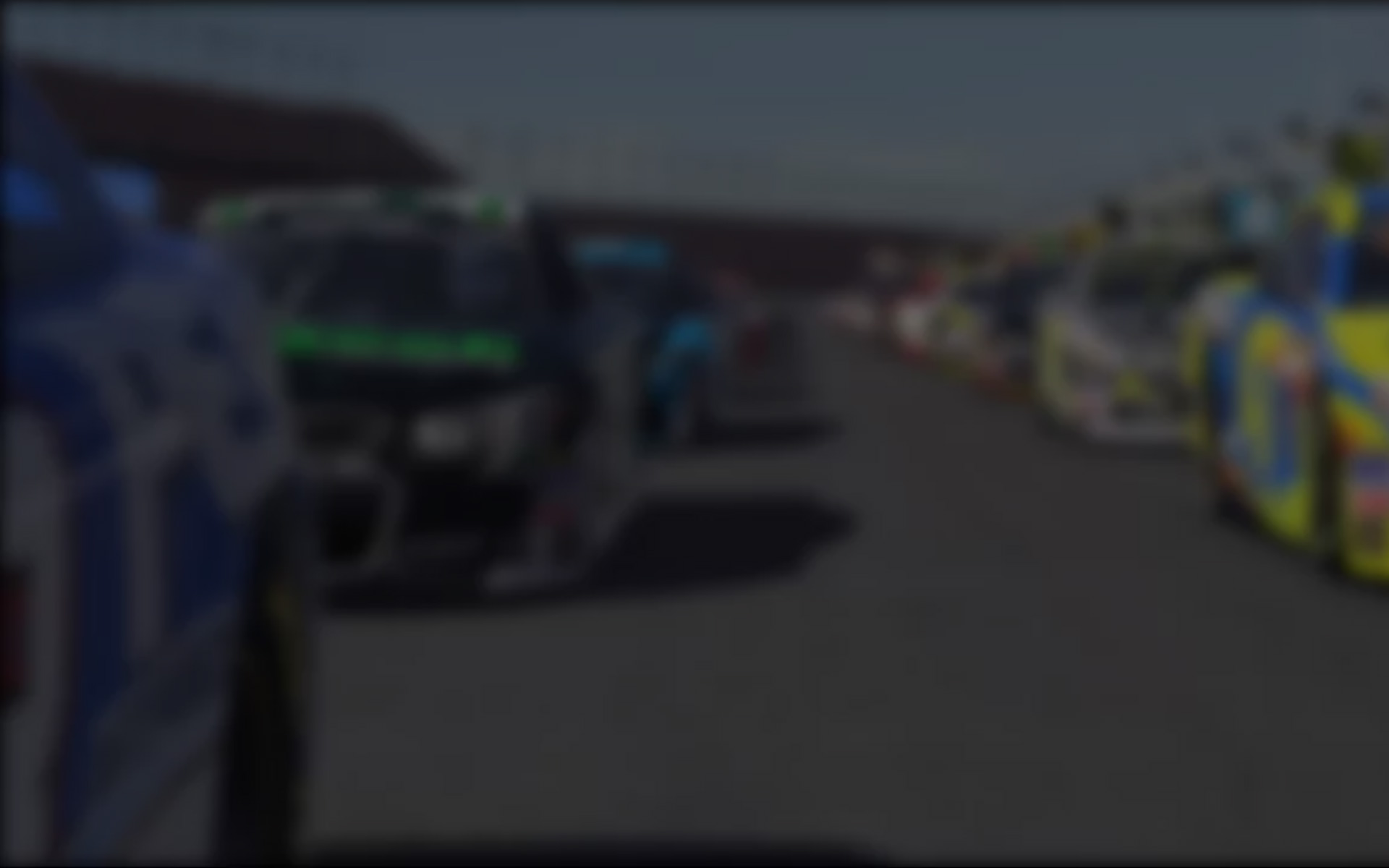 All News: Sim Racing News
---
October 7th, 2009 by DavidP
Battered and bruised egos, every driver in the Pro Series must have felt a sigh of relief to get back to a track shorter than 2.5 miles long and banking less than 33°. Surely, after what many would consider Talladega at its best, New Hampshire would prove to be a driver's track with its 2°/7° … Read the Rest »
September 28th, 2009 by DavidP
Sunday was another day of first time winners in the iRacing Oval Pro Series as Dave Hoffman and Alexander Horn both grabbed their first win at Talladega. In the first of two races on Sunday, Hoffman, coming from the eighth starting position, took his first iRacing Oval Pro series win after an exciting race that … Read the Rest »
September 24th, 2009 by DavidP
The iRacing Oval Pro Series rolled into Talladega Super Speedway for the eighth week of the season and had enough drivers for three splits. In the first split; Josh Berry earned his third win in four weeks at Talladega in the iRacing Oval Pro Series over Patrick Fogel and Dale Earnhardt Jr. Berry led 44 … Read the Rest »
September 22nd, 2009 by DavidP
With Week 7 of the iRacing Pro Series Road Racing action rapidly receding in the rear view mirrors, Richard Towler and Shawn Purdy are threatening to make the inaugural iPSRR a two man show.   While Towler maintains a narrow 22 point lead on Purdy, the young Canadian has opened-up a (comparatively) sizable margin over the … Read the Rest »
September 11th, 2009 by TimW
iRacing.com has announced plans to increase the size of the race fields across the breadth of its online race simulation service. The revisions within the service are part of a long-term plan to make race registration and scheduling simpler and more convenient for members which will increase the size of race fields and the service overall
September 10th, 2009 by DavidP
It's perhaps the most famous race track in the world, and today an exact digital version of the legendary Indianapolis Motor Speedway becomes available to members of iRacing.com's virtual racing service. iRacing's millimeter-accurate reproduction of The Brickyard (or just "the Speedway" as motorsports veterans often refer to it) is priced for iRacing members at $25.00.
September 10th, 2009 by KevinB
The L & H 500 at Phillip Island, ninth round of the V8 Supercar Championship Series – top auto-racing attraction in motorsport-mad Australia – kicks off this Friday at the eponymous race track on the popular Australian island tourist destination. In celebration of the event, iRacing.com has announced agreements to include both the historic Phillip Island Grand Prix Circuit and the 2009 Ford Falcon "FG01" V8 Supercar in iRacing's internet-based motorsport simulation service. "One of our initiatives this year has been to expand our list of tracks and cars to reflect the international nature of our membership," said Steve Myers, iRacing's executive producer, noting that earlier this year the company had begun work on England's Brands Hatch and Oulton Park and Circuit Club Zandvoort in the Netherlands
September 4th, 2009 by DavidP
It didn't take long for Indy car drivers past, present and future to get their hands on iRacing's virtual Dallara IndyCar or the Indianapolis Motor Speedway at Infineon Raceway last month.  Even before the August 22nd announcement of iRacing.com's partnership with the IndyCar Series, the Indianapolis Motor Speedway and Dallara Automobili, Justin Wilson took a development version of the Dallara out for a few laps around the Brickyard. Wilson remarked on the authenticity of the experience even before he left the virtual pits
September 2nd, 2009 by DavidP
Welcome to inRacingNews, the first publication to bring you all the news from the world's foremost race simulation service together with the latest developments from Formula One, NASCAR, IndyCar, ALMS, Grand-Am and other top professional racing series. Race simulation has become increasingly sophisticated and popular in the past twenty years, evolving from primitive video games … Read the Rest »
August 27th, 2009 by Jay
Hard on the heels of last weekend's third-place finish in the NASCAR Sprint Cup race at Bristol, TN, and a second-place at Watkins Glen earlier in the month, iRacing's Marcos Ambrose makes his first-ever start in the Daytona Prototype class of the Grand-Am Rolex Sports Car Series.