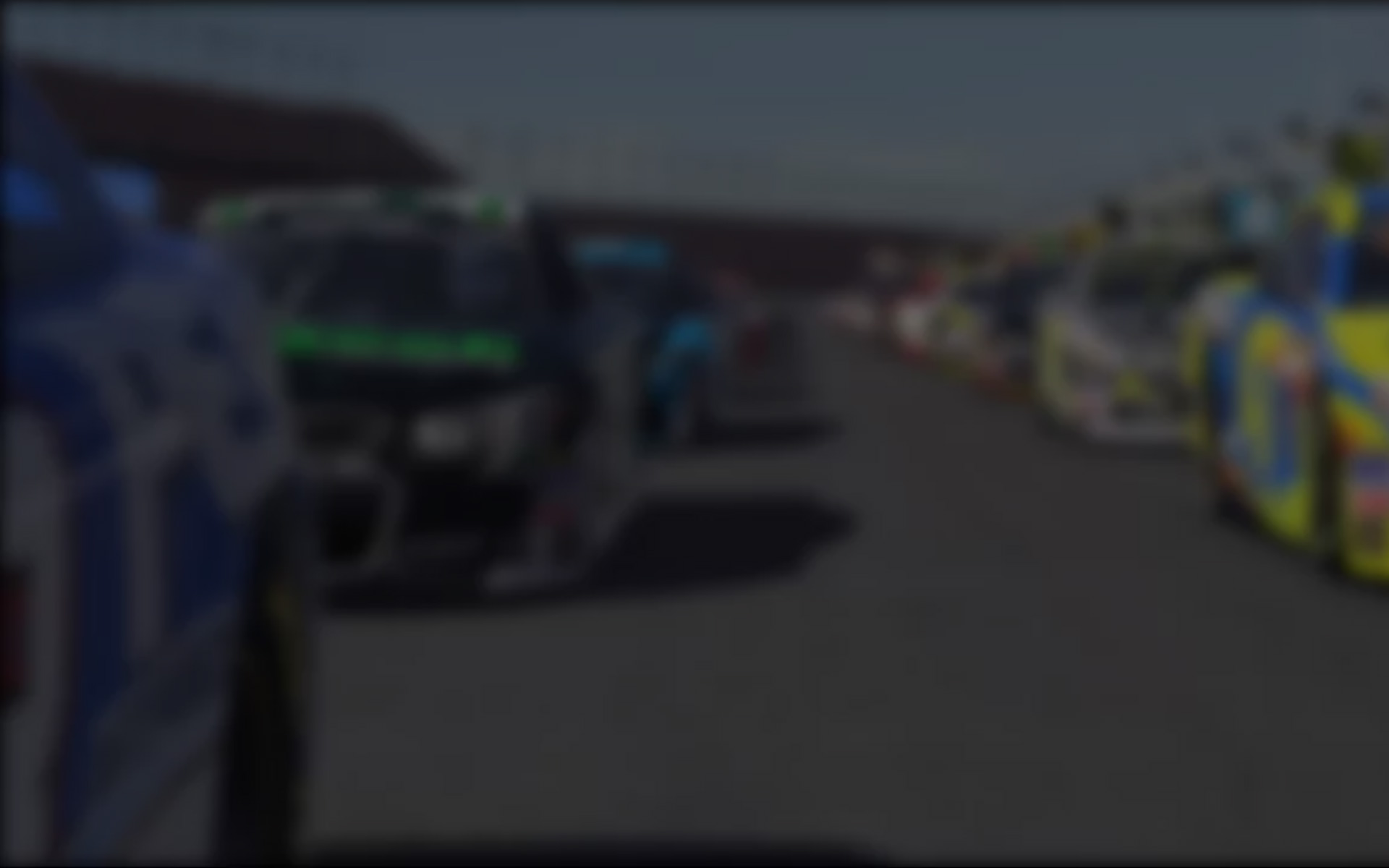 All News: Sim Racing News
---
March 16th, 2011 by DavidP
The drivers of the NASCAR iRacing Class C Series (NiCCS) rolled into Phoenix International Raceway this past week to mark the halfway point in the season. With the sixth round of the 2011 Season One taking place at the popular track, over 1300 sim racers took the chance to race the one mile configuration in … Read the Rest »
March 12th, 2011 by DavidP
Amongst the sim-racing fraternity, it was pretty much expected that Greger Huttu would fly out of the blocks and continue where he left off in his domination of the 2010 iRacing.com World Championship Series Road Racing. Whilst the names of Luca Masier, Klaus Kivekas and David Williams were bounded around like cheap candy as possible … Read the Rest »
March 8th, 2011 by DavidP
The iRacing.com Street Stock Series got back to its roots during Week Five as the sim racers hit the track for some old school beatin' and bangin'.  Lanier National Speedway was the host for the week and is a favorite among drivers.  Lanier National Speedway is a 0.375-mile paved oval located in Braselton, Georgia.  The … Read the Rest »
March 1st, 2011 by DavidP
The stars of the NASCAR iRacing Class C Series (NiCCS) trucked into Delaware last week for seven days of online racing at the track nicknamed the "Monster Mile." Dover International Raceway played host to Round Four on the schedule and proved popular with the drivers as 1112 of them came out to race in the … Read the Rest »
February 25th, 2011 by DavidP
Josh Berry once again proved that Phoenix International Raceway is his house, as he went top of the charts in Week Three of the NASCAR iRacing.com Class A Series. Amongst many hungry class A sim racers trying to fight and claw their way into the Pro Series, Berry provided a reality check. In only one … Read the Rest »
February 16th, 2011 by DavidP
Virginia International Raceway played host to Round Two of the GRAND-AM iRacing.com Online Sports Car Series, the virtual-racing Championship open to members of the iRacing Motorsport Simulations service. Racing in near-perfect replicas of the Riley MKXX Daytona Prototype and the Ford Mustang FR500S, the 12 week mixed-class series will crown its overall and ten divisional … Read the Rest »
February 14th, 2011 by DavidP
Tonight's 2011 NASCAR iRacing.com Series World Championship opener at Daytona International Speedway will be broadcast by PSRTV live on iRacing.com.  The veteran announcer Nim Cross will once again handle the play-by-play and color commentating duties. The race starts at 9 pm ET (Wednesday, February 16 at 0200 GMT) . . . but why wait? Tune … Read the Rest »
February 14th, 2011 by DavidP
Round Two of the Ford V8 Supercar Valentines Day race @ 9.45pm race Down Under brought a packed grid at Watkins Glen, as had that evening's previous race. In terms of numbers, the V8's are really starting to roar! Madison Down was on pole in the green NVIDIA machine from Jonathan Salhani,  Darren Marsh, Wayne … Read the Rest »
February 7th, 2011 by DavidP
Untamed Motorsports pilot Shawn Colley had the last laugh in the win column though as his two wins on Saturday combined with two on Thursday left him with four victories in five starts.
February 3rd, 2011 by DavidP
NVIDIA, the world leader in high performance graphics cards, is partnering with iRacing.com, the world leader in motorsport simulation.  As a result of the partnership, all of iRacing's Mazda MX-5 cars will sport NVIDIA logos for the next 24 weeks of online racing competition.  The overall points champion of the next six NVIDIA Cup seasons (each four weeks in length) will receive a great NVIDIA prize ranging from NVIDIA GeForce GTX 580 and GTX 570 graphics cards to NVIDIA 3-D glasses or an ASUS 3D monitor. Learn more about the prizes and NVIDIA's cutting-edge 3D technology at www.nvidia.com/object/geforce_family.html But wait, there's more! Any iRacer running the NVIDIA logo as their primary logo on any car in a minimum of 20 official races is automatically entered in a random drawing to win a great NVIDIA prize pack.  This package will include an NVIDIA GTX 580 graphics card, an ASUS 3D monitor and a 3D glasses kit.  The prize pack will be awarded at the end of iRacing's twelve-long 2011 Season One and again at the end of 2011 Season Two. Welcome NVIDIA and good luck to every iRacer!