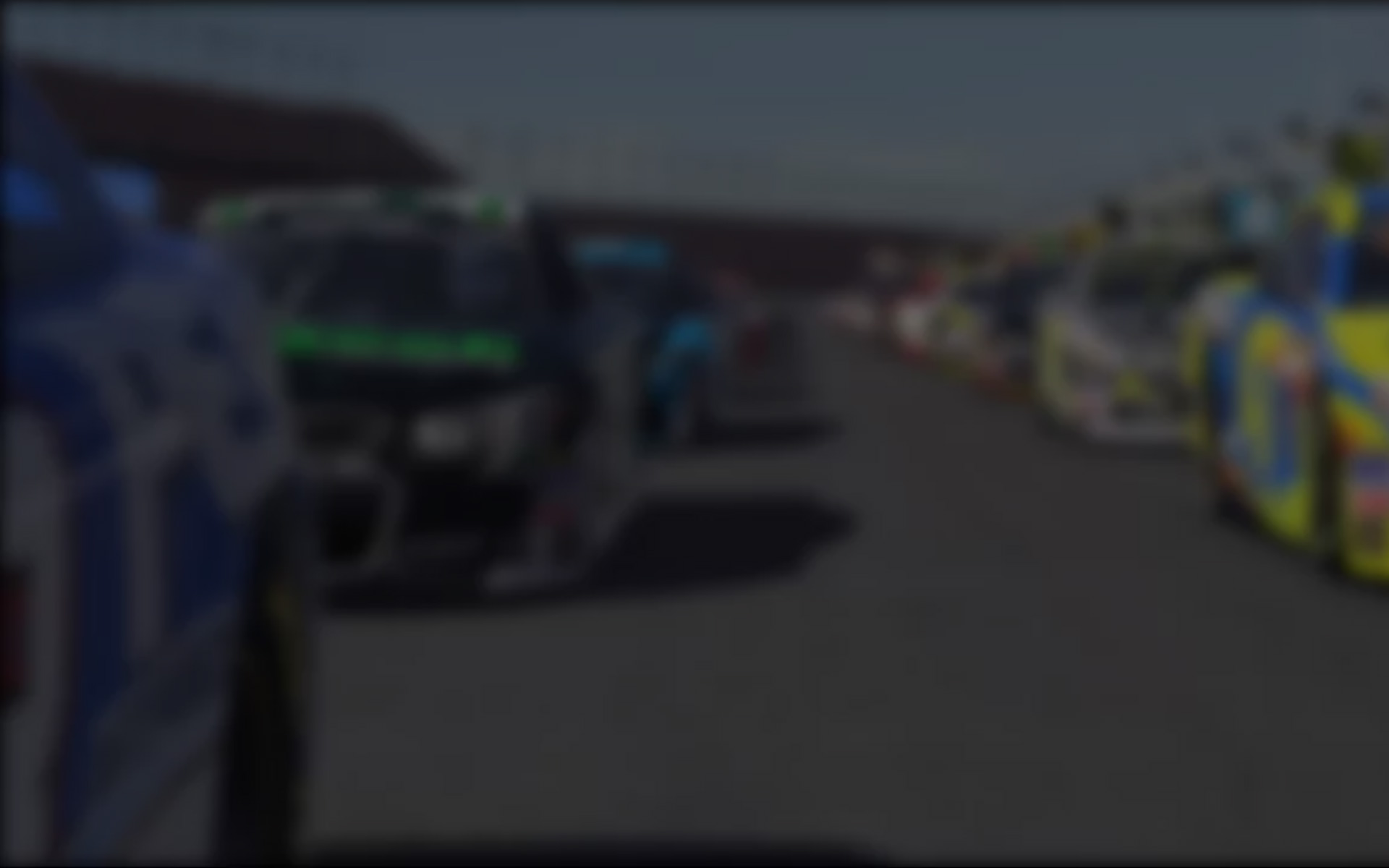 If you're a fan of motorsport in America, NASCAR is king. There's no moment quite so massive as the checkered flag at the Daytona 500, no series quite so capable of creating legends that redefine racing on a global stage as the Cup Series. iRacing drops you into the driver's seat as you follow the same path as the sport's best real-world drivers did, starting on paved short tracks in Legends and late models before hitting NASCAR's regional series and, later, the cars of the Cup, Xfinity, and Camping World Truck Series.
Your NASCAR Career Starts Here
Whether you're looking to develop your stock car skills in the ARCA Menards Series, love the ground pounders and short tracks of the Whelen Modified Tour, or want to relive the glory days of 1987 with North Wilkesboro Speedway and the retro Ford Thunderbird and Chevrolet Monte Carlo, we've got it. And if you're among the best of the best, you can climb our Road to Pro and Pro Series ladders to crack the eNASCAR Coca-Cola iRacing Series, joining the ranks of the best sim racers in the world in hopes of earning the $100,000 champion's share of a $300,000 purse.
Explore Official Oval Series
Click the tabs below to explore official oval racing series! You'll start your career as a rookie and climb the ladder through clean and consistent driving!
---
Rookie Oval Series
---
Class D Oval Series
---
Class C Oval Series
---
Class B Oval Series
---
Class A Oval Series
---
Pro/World Championship Oval Series
Legendary NASCAR Ovals Brought to Life in iRacing With Precision Laser Scans
---
The Most Authentic NASCAR Driving Experience
---
Special Events
Experience some of the world's most legendary race events on iRacing. Race in full-length NASCAR races based on real-world events like the Daytona 500, Coke 600, and more.
More Racing Disciplines
Maybe NASCAR isn't for you, try one of these!